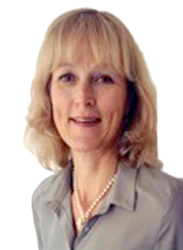 I commend the initiative of DITEC as a place where ideas and learning can be shared for the enhancement of security around the world. I very much look forward to participating and sharing ideas with the world's leading defense researchers and innovators
(PRWEB) February 11, 2015
The Abu Dhabi Technology Development Committee, host of the Takamul Defence Innovation and Technology Conference (DITEC) 2015 is pleased to announce that Dr. Florence Torres, Head of Advanced Research and Innovation office in the French Defense Procurement Agency - Direction Générale de l'Armement (DGA), will address the delegates on Research and Innovation at DGA: 'Preparing the future of defense systems' at the event. Dr. Torres is a renowned expert in the field of Unmanned Aerial Vehicles (UAVs) and tactical missiles.
A graduate of Aeronautical Engineering School in Toulouse (ISAE), Dr. Torres joined the DGA in 1997. While serving DGA, Dr. Torres has been involved in all DGA missile programs including cruise missiles, air-to-ground missiles and the European beyond visual range air-to-air METEOR missile. Dr. Torres has led a long and distinguished career in the field of defense research and development including, in 2003, being appointed Capability Director of 'stand-off & deep strike capabilities' for the DGA.
In 2005, she was charged with preparing 'future plans' for less-than-lethal weapons and artillery-guided ammunitions for the French Ministry of Defence. Appointed in 2008 as Program Executive Director for Land Research and Technology, Dr. Torres led a team researching future land systems. Between 2010 and her current appointment as head of advanced research and innovation, Dr. Torres served as capability manager in charge of technological and technical-operational studies for the Defence Staff. Her expertise in defense research and development are highly prized by the organizers of DITEC.
The most significant defence-related Science, Technology and Innovation conference in the region, DITEC 2015 will be held on 25 February 2015, as part of the internationally acclaimed International Defence and Exhibition Conference (IDEX). A large number of the most prominent defense professionals and experts from all over the world will be in attendance at DITEC 2015 and Dr. Torres' confirmation as a speaker adds yet another dimension that will greatly benefit the delegates.
Enrico Villa, Director of Enterprise Development and Innovation at TDC commented: "We look forward to Dr. Florence Torres' address to delegates at DITEC 2015 with her expertise of the research environment and capability development, Dr. Torres will make a valuable contribution to the conference."
On the announcement of her attendance, Dr. Torres said: "I commend the initiative of DITEC as a place where ideas and learning can be shared for the enhancement of security around the world. I very much look forward to participating and sharing ideas with the world's leading defense researchers and innovators".
In its inaugural year, the theme of DITEC 2015 will be "Defence Innovation and Technology: From Ideas to Applications". The conference will bring together senior government and military officials, policymakers, and key industry stakeholders from around the world to discuss the importance of advancing innovation, research and technology in the areas of Defence, Aerospace and Security.
DITEC 2015 is hosted by TDC, which is at the forefront of fostering local talent and driving innovation in Abu Dhabi in support of realizing the UAE's aim to become a global innovation hub and a world-leader in the sector. In particular, TDC's Takamul Program is focused on supporting the development of technological innovations by facilitating the creation, protection and commercialization of intellectual property (patents) by UAE individuals, academia and companies. Through Takamul, TDC actively supports valuable innovations that have applications in a number of sectors, from advanced materials to ICT and chemicals, and that could benefit the defence industry.
For more information, please visit the DITEC website at http://www.ditec.ae