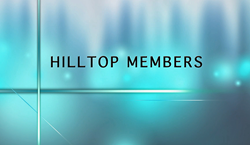 Membership is free, and it includes access to a wide range of exclusive products and services that songwriters may purchase online
Los Angeles, CA (PRWEB) February 13, 2015
HillTop Records, known for producing and promoting America's up-and-coming songwriters, announces the launch of a brand-new membership program. Membership is free, and it includes access to a wide range of exclusive products and services that songwriters may purchase online to further their musical careers.
New products and services available only to HillTop Records members include a computer-generated printed lead sheet of their original song ready to be presented to artists, publishers and record labels; a custom keyboard arrangement written by professional arrangers for the beginner, intermediate or advanced musician; a professional recording of their song; an expertly produced, eye-catching, high-definition music video for their song available on DVD, Blu-ray and HillTop Records' own YouTube channel; and the ability to add another instrument (whether that be a lead guitar track, a saxophone solo or synthesizer sound – songwriters may choose from a variety of instruments) to an existing recording.
Additionally, members who have written the lyrics to a song but not the music may purchase an original, custom composition that complements their words. These compositions are written by established artists who work with members to adjust the genre and tempo to suit their preferences. Members then receive a lead sheet of the complete song – and as is the case with all of HillTop Records' new member services, members retain 100% ownership of the finished product.
To further promote independent songwriters, HillTop Records now also offers custom press release packages. These include the professional creation and online distribution of publicity information specially designed to increase awareness around a song or songwriter. Press releases may work in tandem with HillTop Records' Unique Songwriter Pages, which many songwriters under contract already use for promotional purposes.
HillTop Records prides themselves on hiring only the best in the business, and players on their team of Los Angeles-based musicians have Gold and Platinum Records, Billboard awards and Grammy nominations. The production company's new member services offer up-and-coming songwriters the unique opportunity to work with some of the musicians who have recorded and performed with the biggest names in the music industry. Songwriters are encouraged to join free of charge and preview the complete list of new member services and features at http://hilltoprecords.com/.
HillTop Records is always on the lookout for new avenues for songwriters, and it maintains a strong online presence that songwriters under contract may take advantage of. For more information about HillTop Records' services, including how to have original works produced by the company, visit http://hilltoprecords.com. You can also "like" HillTop Records on Facebook, follow @HillTopRecords on Twitter, or catch up on the latest music industry news and updates on the company's official blog: http://hilltoprecords.blogspot.com/.