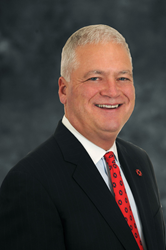 I look forward to a meaningful exchange of ideas....and hope that collectively, we have a positive and lasting impact on the future of community banking
WHITE PLAINS, NY (PRWEB) February 13, 2015
The Westchester Bank is pleased to announce that its President & CEO, John M. Tolomer, has accepted an invitation to serve as a Member of The Federal Deposit Insurance Corporation's (FDIC) Advisory Committee on Community Banking. Advisory Committee Members are comprised of a cross-section of community bank leaders from around the country. Mr. Tolomer is one of only fifteen bankers to serve in this capacity. The FDIC Advisory Committee was established in 2009 with a primary mission to provide advice and recommendations to the FDIC on a broad range of community bank policy and regulatory matters. This includes examination of current policies and procedures, credit and lending practices, deposit insurance assessments, insurance coverage and regulatory compliance.
The Westchester Bank is coming off an exceptional 2014 where it surpassed $500 million in assets for the first time, received the prestigious Bauer Five-Star Rating for a third consecutive year and was selected as a Top 200 Healthiest Banks in America by DepositAccounts.com. John M. Tolomer stated, "It's an honor to be selected as a member of the FDIC Advisory Committee on Community Banking and I appreciate the confidence the FDIC placed in me by providing this unique opportunity to serve. I look forward to a meaningful exchange of ideas with these exceptional industry leaders and hope that collectively, we have a positive and lasting impact on the future direction of community banking."
About The Westchester Bank
The Westchester Bank is a New York State Chartered and full service FDIC insured commercial bank offering state-of-the-art technology with a comprehensive line of banking products to businesses and consumers including: business and personal checking, business lending, commercial mortgages, savings accounts, CD's, money market accounts, Interest on Lawyer Accounts (IOLA), attorney escrow accounts and tenant security accounts. The Westchester Bank is headquartered in White Plains at 12 Water Street and has four branch locations: Yonkers at 2001 Central Park Avenue, White Plains at 464 Mamaroneck Avenue, Thornwood at 994 Broadway, and Mount Kisco at 51 South Moger Avenue. For more information about The Westchester Bank products and personal services, please visit TheWestchesterBank.com or call Kristin Ball at (914) 368-9919.
About the FDIC
Congress created the Federal Deposit Insurance Corporation in 1933 to restore public confidence in the nation's banking system. The FDIC insures deposits at the nation's 7,309 banks and savings associations, and it promotes the safety and soundness of these institutions by identifying, monitoring and addressing risks to which they are exposed. The FDIC receives no federal tax dollars — insured financial institutions fund its operations. For more information on the FDIC and Advisory Committee on Community Banking, please visit http://www.fdic.gov/communitybanking/