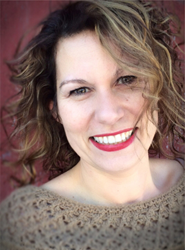 Hatfield, PA (PRWEB) February 13, 2015
World Wide Stereo, one of the nation's leading independent retailers and resellers of consumer electronics, home automation, and custom installation services, has promoted Stephanie Keough to Senior Buyer.
Stephanie Keough joined World Wide Stereo as Sell Through Manager and Assistant Buyer in 2013. Working closely with World Wide Stereo's retail and web team, Keough has successfully managed forecasting, planning and purchasing processes to help grow a multimillion-dollar international retail business in the Consumer Electronics channel.
Prior to her tenure at World Wide Stereo, Keough had an extensive career in purchasing and product development with a major fashion/lifestyle retail chain.
A resident of Colmar, PA, she earned her Bachelor of Science in Management degree from the Pennsylvania State University.
In her new role, Keough will focus on potential brand and product opportunities, build relationships with key suppliers, and drive sales and margin improvements.
These appointments come as World Wide Stereo continues to experience growth in all areas of the company, including e-commerce, custom integration/installation, and retail sales.
"This is a very exciting time for World Wide Stereo", said Bob Cole, Founder and CEO, "With increasing competitive and economic challenges, there is more pressure than ever to develop results-driven strategic purchasing programs. We are delighted to welcome Stephanie to our senior management team."
For over three decades, World Wide Stereo has been one of the nation's leading providers of technologies, both cutting edge and practical in the consumer electronics arena. With a reputation for integrity and quality, World Wide Stereo has survived the test of time by offering personal service, award winning installations, and competitive pricing. An organization that finds its foundation in the credo, "Doing well by doing good," World Wide Stereo continues to maintain this philosophy by giving back to the community and providing products that truly do bring families together. A full service custom creative design and installation team brings the finest Audio, Video, Home Theater and Home Integration products to reality. With two showrooms on Rt. 309 in Montgomeryville and in the Ardmore plaza on the Main Line, World Wide Stereo continues to exceed customers' expectations.