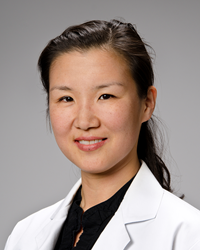 Endovascular treatment-or retrieval of the clot-will now be the standard of care for large artery blockages in the brain.
Abington, PA (PRWEB) February 13, 2015
Researchers have completed an international randomized controlled trial showing that a clot retrieval procedure, known as endovascular treatment (ET), can dramatically improve patient outcomes after an acute ischemic stroke. The study, led by researchers at the University of Calgary's Hotchkiss Brain Institute (HBI), shows a dramatic improvement in outcomes and a reduction in deaths from stroke. The results of this study were published in the Feb. 11 online edition of the New England Journal of Medicine (NEJM).
Abington Health's Neurosciences Institute is one of 22 sites worldwide that enrolled patients in the trial. Overall, positive outcomes for patients increased from 30 per cent to 55 per cent. In many cases, instead of suffering major neurological disability, patients went home to resume their lives. The overall mortality rate was reduced from two in 10 patients for standard treatment of care to one in 10 patients – a 50 per cent reduction with ET.
"Endovascular treatment-or retrieval of the clot-will now be the standard treatment of care for large artery blockages in the brain," says Hana Choe, MS, MD, Assistant Director, Neurointerventional Care at Abington Health's Neurosciences Institute and principal investigator for the site. "It reinforces the critical need to triage stroke patients who may benefit from endovascular treatment to Comprehensive Stroke Centers."
The clinical trial, known as ESCAPE (Endovascular treatment for Small Core and Anterior circulation Proximal occlusion with Emphasis on minimizing CT to recanalization times), shows there is a marked reduction in both disability and death among patients who receive ET for acute ischemic stroke. Ischemic stroke is caused by a sudden blockage of an artery to the brain that deprives the brain of critical nutrients, such as glucose and oxygen. Currently, the international standard of care based on Canadian, U.S. and European guidelines is to administer a drug called tPA when appropriate. Known as a 'clot buster,' the drug dissolves the blood clot.
In the ESCAPE trial, 316 patients who fit the criteria for ET and arrived for treatment within 12 hours of their stroke were randomized to standard medical care (which included the clot-busting drug tPA where appropriate) or standard medical care plus ET. Abington Health's Neurosciences Institute enrolled eight patients in the trial.
ET is performed by inserting a thin tube into the artery in the groin, through the body, and into the brain vessels to the clot. This is done under image-guided care using an X-ray. The clot is then removed by a retrievable stent and pulled out, restoring blood flow to the brain.
Endovascular treatments were first developed in the 1990s, but ET has only recently been technically possible. The ESCAPE team says the success of the trial can be credited to very fast treatment and the use of brain and blood vessel imaging. In ESCAPE, researchers were on average two hours faster in opening the blocked blood vessels than in previously reported trials.
ESCAPE is the second ET trial that demonstrates the efficacy of the treatment and the first trial to demonstrate reduced mortality. The previous trial, known as MR. CLEAN (Multi center Randomized Clinical trial of Endovascular treatment for Acute ischemic stroke in the Netherlands), was published in December 2014.
The study included 22 sites worldwide and patients in the U.S., U.K., Ireland and South Korea. Canada had 11 participating hospitals and enrolled two-thirds of the patients. Abington is one of only six sites in the United States which participated in this international trial.
In addition to being published online, the results of this landmark study will be published in the March 19 print edition of NEJM and presented at the American Heart Association's International Stroke Conference in Nashville, Tenn.
The study was funded by The Heart and Stroke Foundation of Canada, Alberta Innovates-Health Solutions and Medtronic, along with generous donations to the HBI Stroke Team and the Calgary Stroke Program.
SITES
Foothills Medical Centre, Calgary, Alta.
Royal University Hospital, Saskatoon, Sask.
Colorado Neurological Institute, Denver, Colo.
St. Michael's Hospital, Toronto, Ont.
UPMC Medical Centre, Pittsburgh, Penn.
Queen Elizabeth II HSC, Halifax, N.S.
Toronto Western Hospital, Toronto, Ont.
University of Alberta Hospital, Edmonton, Alta.
Chattanooga Center for Neurologic Research, Chattanooga, Tenn.
CHUM-Hospital Notre-Dame, Montreal, Que.
MUSC-Medical University of South Carolina, Charleston, S.C.
Sunnybrook Health Centre, Toronto, Ont.
Ottawa Hospital, Ottawa, Ont.
London Health Sciences Centre, London, Ont.
McGill University (MNI), Montreal, Que.
Beaumont Hospital, Dublin, Ireland
Abington Memorial Hospital, Abington, Penn.
Royal Victoria Hospital, Belfast, N. Ireland
Yonsei University (Severance Hospital), Seoul, South Korea
Samsung Medical Centre, Seoul, South Korea
Keimyung University (Dongsan Medical Centre), Daegu, South Korea
Temple University, Philadelphia, Penn.
About Abington Health's Neurosciences Institute
The Neurosciences Institutes at Abington Health features advanced medicine and surgical services more often found at university-level hospitals. Our staff of neurosurgeons, neurovascular neurologists, neurologists, neuro-radiologists, physicians and nurses and other professionals with advanced training have expertise in diagnosing and treating a range of neurological diseases and conditions.
The Diamond Stroke Center at Abington Memorial Hospital provides the highest level of care to patients. Our acute stroke team includes Neurosciences Institute physicians, neurosurgeons and nursing specialists, and we have a dedicated inpatient stroke unit, integrated EMS protocols, rehabilitation services and offer community education programs. Our inpatient support services include availability and interpretation of CT scans 24 hours a day, rapid laboratory testing and around-the-clock pharmacy services.
Join the conversation on Twitter #ESCAPEstroke
CONTACT:
Abington Memorial Hospital
Linda Millevoi
Director of Media Relations
215-481-2300
lmillevoi(at)abingtonhealth.org
University of Calgary
Marta Cyperling
Media Relations Manager, Cumming School of Medicine
403.210.3835
marta.cyperling(at)ucalgary.ca