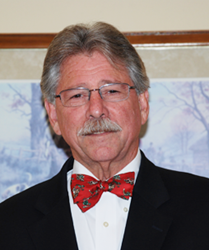 What we value most is our ongoing client relationships.
Cherry Hill, NJ (PRWEB) February 19, 2015
Safe Money Resource is dedicated to connecting today's investors with timely information about pressing financial topics. Today Safe Money Resource proudly announces an educational initiative being offered by one of its "Safe Money Approved" independent advisors. Greg Bodoh, an astute wealth planner with 39 years of experience, is offering a new seminar that will deliver need-to-know information about different annuity options.
Bodoh is president of Dominion Retirement Income Planning, a firm of veteran professionals committed to helping investors reach financial security. Over the years, he has educated retirees in northern Virginia about maximizing their Social Security benefits. Bodoh is also reputed as a nationally-recognized speaker and investor educator on matters of retirement income planning.
Focusing on "The Truth About Annuities," these seminar events will equip attendees with critical knowledge about the many annuity options available. Their topics of coverage will include:

Updated information on different annuity offerings and their pros and cons
Details about annuity benefits that may be available
How annuities can serve as a vehicle for a guaranteed lifetime income
Ways in which some annuities can be utilized to protect people's existing funds
How to beat back the smokescreen and determine the right annuity for your needs
The annuity seminars will be taking place along with Bodoh's continuing seminars on Social Security maximization. For investors who lost money in 2008, the seminars will be of particular interest, as they will offer new insights into the truth behind different annuity options. For more information or to register for the seminars at no cost, investors are invited to visit: http://www.DominionRetirement.com.
Bodoh noted the importance of financial education, especially given some indicators that 2015 and beyond could be an unstable time for investors. "As was written in the Stansberry Digest last week: 'There's a lot to be fearful about today. And it's time to start preparing your portfolio for what may be a vicious correction.' Education is empowerment, and investors will learn about how annuities can offer a source of stability in these uncertain times," commented Bodoh.
There were a few recent indicators of how the years going forward could prove to be rough on investors:

The stock market being 19 times earnings (6 to 7 is normal)
A recent 291 point drop closing by The Dow Jones on Tuesday, given poor earnings performance by some big-name companies
An almost 9.5% decline in earnings for Microsoft
A 7% decline by global construction behemoth Caterpillar
A 6% earnings decline by Freeport McMoran and a 4.5% decline by Intel
"The stock market can be volatile and is full of risk. Investors need to be ready to readjust and weigh the merits of further diversifying their financial portfolio for greater stability," Bodoh said. "These annuity seminars are one resource by which they can increase their knowledge and then take steps to secure financial freedom. It's available at no cost to you – we're here to help you become educated about annuities and the income potential they offer."
As an income planning specialist, Bodoh has almost four decades of investment management and retirement income planning experience. On top of the educational seminars, there are insightful articles and resources on various financial topics on DominionRetirement.com. People can sign up for a weekly newsletter and find a plethora of helpful content in Dominion Retirement's "Education" section. Dominion Retirement offers this as an extension of its ongoing commitment to comprehensive investor empowerment.
To learn more about the upcoming seminars or for more information about Dominion Retirement's services, please visit: http://www.DominionRetirement.com.