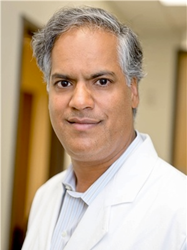 The PROPEL Implant allows our patients to experience more relief and better results from their sinus procedures than ever before
Atlanta, GA (PRWEB) February 12, 2015
A prestigious ENT specialist in Atlanta, Dr. Pradeep Sinha of Sinus Institute of Atlanta, is now offering patients the new PROPEL Implant. This implant is inserted into the sinus cavity after sinus surgery, which gradually releases an advanced anti-inflammatory steroid (mometasone furoate) directly to the sinus lining and then dissolves, eliminating the need for removal. The PROPEL Implant speeds up healing time, minimizes post-operative side effects and improves long-term outcomes.
One of the most common health conditions in the United States is Chronic Sinusitis, which affects 31 million adults annually. This condition causes the lining of the sinuses to become inflamed, which prevents the natural drainage of sinus pathways. This leads to chronic and recurring infections, as well as facial pain and pressure, difficulty breathing, inhibited senses of taste and smell, headaches, fatigue and depression. While medications are used to help alleviate the condition, sinus surgery is often necessary.
The PROPEL Implant is the first and only product of its kind with Level 1-A clinical evidence to maintain surgical results. It has been proven to reduce inflammation and scarring, providing patients with significant and meaningful results. In three double-blind clinical trials, PROPEL exhibited a 35 percent reduction in additional surgery requirement.
"The PROPEL Implant allows our patients to experience more relief and better results from their sinus procedures than ever before," says Dr. Pradeep Sinha, Otolaryngologist at the Sinus Institute of Atlanta and founder of the Atlanta Institute for ENT. "No one wants to undergo sinus surgery or other procedures only to have their symptoms come back. This new treatment option drastically improves their recovery and long-term outcomes. It's a fantastic product."
About the Sinus Institute of Atlanta:
The Sinus Institute of Atlanta is a division of the Atlanta Institute for ENT, which was founded by Dr. Pradeep Sinha. Dr. Sinha is board certified in otolaryngology, the study of ear, nose and throat, as well as plastic and reconstructive surgery of the face. The Sinus Institute of Atlanta specializes in Balloon Sinuplasty, a non surgical, outpatient procedure that is used to alleviate chronic sinusitis cases and symptoms. Dr. Sinha was one of the first ENT specialists trained in Balloon Sinuplasty and has performed more Balloon Sinuplasty procedures than any other ENT doctor in the Southeast. For more information, visit http://www.sinusinstituteatlanta.com.