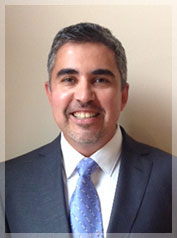 Eden Prairie, MN (PRWEB) February 11, 2015
In recognition of Gum Disease Awareness Month this February, Dr. Andres Sanchez educates patients about the dangers of gum disease in Eden Prairie, MN, and the new advanced treatment option available. With the LANAP® protocol, Dr. Sanchez can thoroughly and effectively treat gum disease with a simple procedure in the office without cutting or stitching the delicate gum tissue, as with traditional gum surgery.
Throughout the country, periodontal disease is becoming a stealth epidemic, with an estimated three out of four adults harboring the bacteria that cause damage in the gums. Gum disease is an infection in the mouth that can cause red or swollen gums, bad breath, receding gums and even loose teeth. Dr. Sanchez recommends anyone experiencing these symptoms to schedule an appointment at his Eden Prairie office.
While traditional invasive gum surgery has an important place in dental treatment, laser therapy is an exciting new option for patients suffering from periodontal disease. With a handheld tool that is less than the width of three hairs, Dr. Sanchez can remove areas of infection and damaged tissue through the computer-guided laser. Healthy tissue remains intact, with a stronger bond to the teeth for improved oral health in the future. Patients who have benefited from LANAP® treatment report only slight discomfort with the minimally invasive process, and generally no bleeding or swelling is associated with treatment. Most people are able to return to regular life activities the next day, with great improvement in oral health and a new confident smile.
This February for Gum Disease Awareness Month, explore the facts about gum disease in Eden Prairie, MN. Discover how quickly and easily gum disease can be treated with the LANAP® protocol, and get a fresh start on renewed oral health today.
About the Practice
PerioWest is a periodontal practice offering personalized dental care for patients in Eden Prairie, MN and the Twin Cities areas. Dr. Andres R. Sanchez received his Certificate & Master's Degree in Periodontics from the prestigious Mayo Clinic in Minnesota in 2004. He is a Board-Certified with the American Board of Periodontology. In addition, Dr. Sanchez has been involved as a primary author in more than ten scientific papers published in major periodontal and implant dentistry journals. To learn more about Dr. Sanchez and the services he provides, please visit his website at http://www.periowestmn.com or call (952) 479-4705.