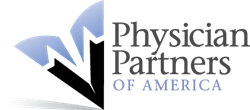 Frisco Ambulatory Surgery Center is recognized for its commitment to high quality of care and substantial compliance with Accreditation Association for Ambulatory Health Care (AAAHC) standards.. Clifton Lee, Administrator
Frisco, TX (PRWEB) February 13, 2015
Frisco Ambulatory Surgery Center (ASC), a Physician Partners of America Affiliate, is pleased to announce that it has received accreditation by the Accreditation Association for Ambulatory Healthcare (AAAHC). Status as an accredited entity means that Frisco ASC has met nationally-recognized standards set by the AAAHC for the provision of quality health care.
The AAAHC is a private, non-profit organization that has been setting quality standards for ambulatory health care for 35 years. Through a unique peer-based review process founded on a collaborative, consultative, and educational approach, AAAHC strives to promote excellence in patient safety and care. To gain accreditation, centers must undergo rigorous self-assessments and on-site evaluations by AAAHC expert surveyors who have experience in ambulatory health care.
"Frisco Ambulatory Surgery Center is recognized for its commitment to high quality of care and substantial compliance with Accreditation Association for Ambulatory Health Care (AAAHC) standards," states Frisco ASC Administrator Clifton Lee. "Achieving an AAAHC/Medicare deemed status survey means Frisco Ambulatory Surgery Center has demonstrated its compliance with the AAAHC standards and Medicare Conditions for Coverage."
The AAAHC Certificate of Accreditation is widely recognized as a symbol of quality by insurers, medical organizations, state and federal agencies, and the public. More than 5,000 ambulatory health care organizations across the United States are accredited by AAAHC, but not all that undergo the rigorous on-site survey process are granted accreditation.
About Frisco Ambulatory Surgery Center
Frisco Ambulatory Surgery Center, an Affiliate of Physician Partners of America, is located 20 miles north of Dallas in Frisco, TX. This state-of-the art facility offers a safe, convenient alternative to inpatient hospitalization. Its well-trained surgical staff of ACLS, BLS, and PALS certified nurses is dedicated to providing care that exceeds patient expectations. Frisco ASC is fully licensed by the State of Texas and carries the AAAHC certification. With 2 ORs, 2 pre-operative bays, and 4 PACUs, Frisco ASC is equipped to accommodate a variety of outpatient surgical specialties and procedures. To learn more about Frisco ASC and the surgical specialties offered, please visit http://www.friscoasc.com.
Frisco Ambulatory Surgery Center is located at 5616 Warren Parkway, Suite 100, Frisco, TX 75034.
About Physician Partners of America
Physician Partners of America (PPOA) is a multi-faceted healthcare group that focuses on building strategic alliances and partnerships with private-practice and multi-specialty physicians. Our goal is to provide an alternative to the traditional healthcare system and private practice model that is beneficial to both the doctor and patient. By providing a bridge between medicine and business, PPOA allows its partners to remain focused on delivering superior healthcare and building stronger doctor-patient relationships, without the economic pressures associated with a rapidly changing healthcare environment. Physician Partners of America's Texas affiliates' include: Texas Pain Relief Group, Frisco, Precinct and Park Ambulatory Surgery Centers, Urgent Care of Texas at Arlington, Coppell and Keller, and StoneBriar Pharmacy. For additional information about Physician Partners of America, please visit http://www.physicianpartnersofamerica.com.