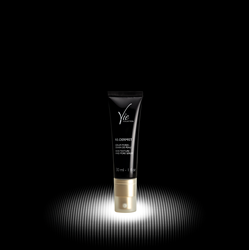 As skin slackens with age, pore size increases, causing skin to appear coarse and uneven.
SAINT-MALO, FRANCE (PRWEB) February 12, 2015
Vie Collection reaffirms its medi-exclusive expertise with RE-DERMIST SKIN TEXTURE AND PORE SERUM, a unique formula of four advanced ingredients to resurface and renovate the skin for tightened and restructured pores. Enlarged and congested pores can be a major skin concern, resulting from unbalanced skin and excessive sebum over time. As skin slackens with age, pore size increases, causing skin to appear coarse and uneven.
RE-DERMIST SKIN TEXTURE AND PORE SERUM's unique formulation refines skin texture on all fronts. Encapsulated Glycolic Acid decongests clogged pores through controlled skin peeling to resurface the skin without irritation. GLYCOPERFECT, a unique exfoliating complex, naturally activates cell renewal from within, refining skin texture and shrinking pores. GLUCOMAT, a matifying sugar, instantly absorbs sebum, reduces blemishes and improves skin firmness. Maslinic Acid restructures pores, strengthening them against enlargement caused by slackening skin.
This oil-free serum is non-comedogenic and non-acnegenic and has a subtle floral scent. It has an extremely lightweight texture and melts on contact, infusing the skin with pore-refining and smoothing properties, leaving a silky, matte finish.
RE-DERMIST SKIN TEXTURE AND PORE SERUM...........30 ml, suggested retail price $123.50
Directions for use: Apply morning and evening to perfectly cleansed face, before usual cream. Non-comedogenic. Tested under dermatological control. Avoid the eye contour. Before exposure to the sun it is advisable to apply a sunscreen.
Key Ingredients:

Encapsulated Glycolic Acid - the smallest AHA molecule, able to deeply and effectively penetrate the skin to stimulate cell activity. It reacts with the epidermis by weakening the bonds between dead skin cells, allowing them to slough off, revealing new cells. Glycolic Acid is a non-drying moisturizing ingredient, stimulating Hyaluronic Acid production for optimal hydration, and is suitable for most skin types. Encapsulation ensures a progressive, continuous and gentle acid exfoliation.
GLYCOPERFECT - a unique exfoliating complex that activates cell renewal on both the dermal and epidermal levels and promotes collagen and Hyaluronic Acid synthesis. Prolonged treatment will increase the firmness and density of the dermis and epidermis for comprehensive skin smoothing effects.
•Yeast extract - high in protein and amino acids. Firming properties.

Urea - synthetic compound with moisturizing and keratolytic properties.
Glucosamine HCL
exfoliating amino sugar naturally present in the skin.
GLUCOMAT - a matifying sugar compound with Galactaric Acid. Acting as a "micro-sponge," it absorbs and traps sebum to eliminate shine, revealing matte skin and minimized pores.
Maslinic Acid - stimulates collagen and elastin synthesis to reactivate the skin's firmness and combat skin slackening. Restructures the pore itself, strengthening against enlargement and distention.
Test Results:
Minimizes Pores in 1 Month
Reported by more than 9 out of 10 women*:
Pores are REFINED
Pores are visibly TIGHTENED
Smoothes Skin in 1 Month
Skin Texture Refiner*
Finer skin texture: 92%
More even skin texture: 83%
Improved skin texture: 84%
Softer skin: 88%
*Satisfaction test conducted on 24 women, twice-daily application for 28 days.
Vie Collection at a glance:
As a cosmeceutical expert in the spa industry, Vie Collection is a high performance, high-end skin care line focused on bridging the gap between traditional cosmetics and esthetic medicine. We are one of few spa brands with our own laboratory which allows us to always be on the cutting-edge of scientific progress in cosmetics. We offer in-spa solutions for a spa-savvy clientele that seek medical results but prefer the use of topical products. Vie Collection has targeted, non-invasive and clinically proven alternatives and complements to the top five cosmetic medicine procedures available today.
With the partnership of a prestigious French esthetic doctor, Vie Collection brings expertise, authenticity and real results in the form of expert formulations and treatments, from the finest ingredients.