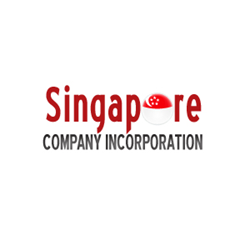 Those who succeed in their PR application can enjoy a range of benefits that comes with the PR status. The right to stay in Singapore without visa restrictions is perhaps the most significant of these advantages
Singapore (PRWEB) February 12, 2015
No doubt, Singapore continues to be the choice location of expatriate professionals and entrepreneurs to work and live in. Immigrants flock to the shores of Singapore every year in pursuit of opportunities, and most of them eventually choose to make the country their permanent home.
Those who decide to stay in Singapore will need to obtain Permanent Residency from the Immigration and Checkpoints Authority of Singapore (ICA).
There are three schemes by which foreigners can obtain PR status in the city-state. These are: (1) The Professional, Technical Personnel and Skilled Workers scheme (PTS) for professionals currently working in Singapore; (2) the Global Investor Program scheme (GIP) for high net worth individuals with the financial capacity to invest in the city-state; and (3) the Foreign Artistic Talent scheme (ForArts) for individuals with exceptional artistic talent.
Eligible candidates may apply for permanent residency for themselves and their immediate family members. Those who are successful in their PR application will reap the advantages that a Singapore Permanent Resident (SPR) status entails.
In its new article, SingaporeCompanyIncorporation.sg discusses these benefits in detail, underscoring the fact that permanent residency in Singapore is indeed a privilege.
Some of these benefits include:
Education and Healthcare Subsidies - Foreigners pay a higher premium for education and health care services; whereas SPRs enjoy government subsidies.
Public Housing - Only Singaporeans and SPRs are eligible to purchase government-developed and subsidized flats. Foreigners, on the other hand, may only purchase property from private developers (i.e. condos, which are generally more expensive than public housing).
Job Opportunities - SPRs enjoy greater flexibility in the job market in comparison to work pass holders. A permanent resident in Singapore can change jobs without having to worry about re-applying for a work visa.
Flexible Pension System - Another important implication for becoming SPR is the availability of a flexible pension plan called the CPF, which entitles participants to a compulsory employer's contribution to their retirement funds.
Road to Citizenship - Singapore Permanent residence also opens the door to full Singapore citizenship. It may take a couple of years or more, but it is the only path to obtain a Singapore passport apart from being born as a Singaporean.
"Those who succeed in their PR application can enjoy a range of benefits that comes with the PR status. The right to stay in Singapore without visa restrictions is perhaps the most significant of these advantages," said Cheryl Lee, manager at Singaporecompanyincorporation.sg.
"It is important to point out that the requirements for PR application are becoming more stringent. Not all applications are successful, and in fact, there are those who never attain SPR after repeated attempts. It is imperative, therefore, that your application must present your qualifications in the best possible light. At SingaporeCompanyIncorporation.sg, our immigration specialists can help you put your best foot forward," she concluded.
Please click here to view the full guide
About SingaporeCompanyIncorporation.sg:
SingaporeCompanyIncorporation.sg is a portal for entrepreneurs and professionals who want to have a presence in Singapore. It is also a provider of company incorporation, as well as the related taxation and relocation services in Singapore.
80 Playfair Road
Singapore 367998
65 6850 5280
info(at)singaporecompanyincorporation(dot)sg
http://www.singaporecompanyincorporation.sg