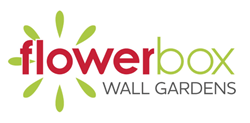 New York (PRWEB) February 12, 2015
Flowerbox Wall Gardens, the company introducing preserved wall gardens in the U.S., is marking its third appearance in Animal Planet's "Treehouse Masters" series, decorating a treetop home in Maine to kick off the show's current season.
Flowerbox Wall Gardens produces natural artwork, using preserved plants and flowers, which can be hung indoors and is virtually maintenance-free. The pieces are completely customizable and come in a variety of sizes, from dimensions of 8.5-by-11 inches (the size of a typical sheet of printer paper) to those large enough to cover an entire wall.
A leader in biophilic design, which incorporates nature into interior décor to boost health and morale, Flowerbox Wall Gardens creates welcoming spaces in both private homes and businesses, making its products ideal for the "Treehouse Masters" series.
In the latest episode, the New York-based company built custom wall hangings for the bedroom of a copper-roofed home 19 feet above a grove of trees near Portland, Maine. The show, which first aired Jan. 9 and will be rebroadcast periodically, followed two 2014 episodes in which Flowerbox Wall Gardens designed a wall of preserved plants for a Scandinavian-style treehouse in Wisconsin and a logo for a treehouse overlooking a California vineyard.
"We're thrilled to, once again, create a unique piece of natural art for a 'Treehouse Masters' dwelling," said Flowerbox Chief Executive Officer Serkan M. Yapicilar. "These projects dovetail perfectly with our mission: to bring the beauty and health benefits of the outdoors back to people who don't experience it as much as our ancestors did because we're living in artificial environments. Flowerbox Wall Gardens helps to produce green buildings in a very literal sense."
See highlights from the Maine project here (http://www.animalplanet.com/tv-shows/treehouse-masters/videos/coolest-treehouse-ever-built/) and the Wisconsin project here (http://www.animalplanet.com/tv-shows/treehouse-masters/videos/behind-the-build-vincent-van-treehouse/).
Flowerbox Wall Gardens' Preserved Collection, which features natural plants treated with an eco-friendly process to retain their original softness, color and freshness for at least five years, debuted in the U.S. at the International Contemporary Furniture Fair in May 2014.
The company designed a photo-op backdrop, known as a Step-and-Repeat, for Fashion Group International's Rising Star Awards in early February and is also creating backdrops for two Mercedes-Benz Fashion Week events at Lincoln Center in New York.
The company's products are custom-made at its New Jersey workshop, and timetables are tailored to the needs of clients.
Flowerbox galleries are located in 24 countries around the world, with more than 200 in France alone. The line originated in France and was inspired by the vertical wall gardens of botanist Patrick Blanc.
ABOUT FLOWERBOX WALL GARDENS: Flowerbox vertical gardens, inspired by the work of French botanist Patrick Blanc, are custom-made at the company's New Jersey workshop for homes and businesses, and generate credits for LEED-certified buildings. The gardens are mounted on top-grade fire-retardant fiberboard, made in the U.S., and installed by certified Flowerbox technicians. With galleries in more than 24 countries worldwide, including 200 in France alone, the company is based in France with U.S. headquarters in Hackensack, N.J. Find out more at http://www.flowerboxnature.com/designer/.
ABOUT "TREEHOUSE MASTERS" AND ANIMAL PLANET: "Treehouse Masters" follows visionary entrepreneur Pete Nelson as he designs treetop escapes for people longing to reconnect with nature. The show is produced by Stiletto Television for Animal Planet, one of Discovery Communication's top three U.S. networks by subscribers. Find out more at http://www.animalplanet.com.
CONTACT: For more information, contact Communications Director Melike Ayan at 212-980-8090 or via email at melikea(at)yahoo(dot)com