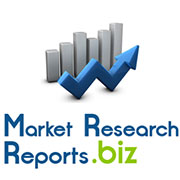 Albany, NY (PRWEB) February 13, 2015
This market research report on the glucose monitoring devices industry provides a detailed overview of this market, which is classified into two main segments, namely blood glucose test strips and blood glucose meters.
The report covers vital aspects like market size, demand drivers, market dynamics, revenue patterns, key players, and major restraints acting on the market. The size of the market has been analyzed according to revenue and volume. This market research report primarily discusses the Southeast Asia glucose monitoring devices market, thereby covering countries such as Vietnam, Taiwan, Singapore, Indonesia, and Malaysia. The glucose monitoring devices market is mainly driven by a rising incidence of diabetes all over the world.
View Full Report at http://www.marketresearchreports.biz/analysis/242779
The vital information and data contained in this research study is primarily based on primary and secondary sources of information and much of the factual information is derived from proprietary databases. The introductory part of the report defines and describes blood glucose meters and test strips. Furthermore, the research report gives a detailed description of continuous glucose monitoring systems and traditional blood glucose meters, which are the two main variants of blood glucose meters. For a better and detailed understanding, the research study describes the Southeast Asia glucose monitoring devices market as well as the glucose monitoring devices market of each individual Southeast Asian country separately. These markets have been analyzed and evaluated in terms of revenue and volume for the period between 2006 and 2020.
Download Detail Report with Complete TOC at http://www.marketresearchreports.biz/sample/sample/242779
The market analysis for the individual Southeast Asian countries as described in this report creates a strong foundation for comparative analysis. With the help of 62 tables and 62 figures, this market research study sheds light on the market trends, growth patterns, and the demand and supply trends prevailing in the Southeast Asian glucose monitoring devices market. The report consists of annualized sales data (in terms of revenue) for each regional market for glucose monitoring devices for the period 2006-2020.
Explore All GBI Market Research Reports at http://www.marketresearchreports.biz/analysis/242779
This market research study includes a detailed description of the competitive landscape of the Southeast Asia glucose monitoring devices market via quantitative and qualitative analyses that highlight the key market trends, the opportunities, threats to the market, and the crucial policies in this industry. It identifies a few of the key companies operating in the Southeast Asia glucose monitoring devices market and offers a detailed analysis of their respective company profiles, patterns of operations, business strategies, revenue structures, SWOT analysis, recent developments, gross margins, and their future growth prospects. The qualitative and quantitative facts and figures as mentioned in the report create a sound base for future market forecasts.
About MarketResearchReports.biz
Marketresearchreports.biz is the most comprehensive collection of market research reports, supporting clients' market intelligence needs with over 100,000 market research reports, company profiles, data books, and regional market profits in its repository. We also offer consulting support for custom market research needs.
Our document database is updated by the hour, which means that our customers always have access to fresh data spanning over 300 industries. From Fortune 500 companies to SMEs, Marketresearchreports.biz has built a veritable reputation for fulfilling the most exacting market research needs.
Contact:
Atil Chuadhari
State Tower
90 State Street,
Suite 700,
Albany NY 12207
United States
USA - Canada Toll Free: Toll Free: 866-997-4948
Email: sales(at)marketresearchreports(dot)biz