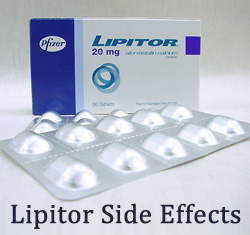 If you believe you have suffered Lipitor side-effects such as development of Type 2 Diabetes, contact Wright & Schulte for a FREE legal consultation by visiting yourlegalhelp.com or calling 1-800-399-0795
Columbus, OH (PRWEB) February 12, 2015
As litigation moves forward for Lipitor lawsuit filings, Wright & Schulte LLC reports that the number of complaints filed continue to increase in the U.S. District Court, District of South Carolina where lawsuits involving the cholesterol-lowering medication have been consolidated for pretrial proceedings. The number of, federally filed, Lipitor lawsuit claims have risen from 1,478 as of December 15, to 1,604 as of January 15. The Lipitor complaints are filed on behalf of patients who have been prescribed the statin drug to help lower their cholesterol and purportedly developed Type 2 diabetes as a result of taking the medication. The Lipitor complaints accuse Pfizer Inc., the drug's manufacturer, of failing to disclose to physicians and their patients about the Type 2 diabetes risk associated with Lipitor. (In re: Lipitor (Atorvastatin) Litigation, MDL No. 2502)
Wright & Schulte LLC continues to evaluate Lipitor lawsuit claims from men and women from across the country looking for answers and who believe they have developed Type 2 diabetes after taking the cholesterol lowering drug Lipitor. To speak with one of the firms drug attorneys for a free legal consultation you can call 1-800-399-0795 or you can visit yourlegalhelp.com for more information on Lipitor side-effects and all of the latest news on this and other drug lawsuits.
Lipitor (atorvastatin) is part of a class of drugs called statins that are approved by the U.S. Food and Drug Administration (FDA) to lower the risk of heart disease and stroke in patients with high levels of Low-Density Lipoprotein (LDL) or bad cholesterol. In February 2012, the FDA required statin drug manufacturers, including Pfizer, to update their safety labels to warn patients that drugs like Lipitor carry risks of diabetes, particularly for women. A study published in the January 2012 JAMA: Internal Medicine journal found that post-menopausal women who use cholesterol-lowering statin medications may be at a higher risk of developing new-onset diabetes.
[fda.gov/Drugs/DrugSafety/ucm293101.htm, February 28, 2012]
[archinte.jamanetwork.com/article.aspx?articleid=1108676, JAMA Internal Medicine, January 2012]
Court documents indicate that U.S. District Court Judge Richard M. Gergel, who is managing the Lipitor multidistrict litigation in the South Carolina federal court, has randomly selected a case for the first bellwether trial which is scheduled for October 2015. A lawsuit selected for a bellwether trial is representative of a larger number of complaints that have the same common issues to resolve. The outcome of bellwether trials indicate how juries may respond to certain evidence presented and may indicate trends in future litigation of similar cases. (In re: Lipitor (Atorvastatin) Litigation, MDL No. 2502)
According to court documents, Judge Gergel selected a complaint for the bellwether trial that was filed on behalf of a Colorado woman who was diagnosed with Type 2 diabetes or glucose levels diagnostic for Type 2 diabetes. The Lipitor lawsuit says the woman was prescribed the statin drug in 1998 to lower her levels of low-density lipoprotein and as a primary prevention measure to decrease her risk of developing cardiovascular disease. The lawsuit asserts that the woman was healthy prior to taking Lipitor. Due to the Type 2 diabetes diagnosis, the plaintiff has to undergo regular testing of her blood glucose levels for the rest of her life, adhere to a restrictive diabetic diet and take medication to control her diabetes, the complaint says. The Lipitor lawsuit alleges that the woman is now at a markedly increased risk of heart disease, blindness, neuropathy and kidney disease. The statin drug complaint purports that had Pfizer Inc. properly disclosed the Lipitor risks, the plaintiff would have avoided the risk of diabetes by not using the drug at all or by closely monitoring her blood glucose levels to see if Lipitor was adversely affecting her metabolism. The lawsuit was originally filed in February 2014 in the U.S. District Court, District of Colorado (2:14-v-01400) prior to being transferred to the Lipitor multidistrict litigation in South Carolina. (In re: Lipitor (Atorvastatin) Litigation, MDL No. 2502)
About Wright & Schulte LLC
Wright & Schulte LLC, an experienced personal injury firm, is dedicated to the belief that America's legal system should work for the people. Every day, the attorneys of Wright & Schulte LLC stand up for the rights of people who have been injured or wronged and fight tirelessly to ensure that even the world's most powerful corporations take responsibility for their actions. If you're looking for a law firm that will guarantee the aggressive and personal representation you deserve, please do not hesitate to contact Wright & Schulte LLC today. Free Lipitor lawsuit case evaluations are available through yourlegalhelp.com or by calling 1-800-399-0795.
Contact:
Wright & Schulte LLC
812 East National Road
Vandalia, Ohio 45377
1-800-399-0795
http://www.yourlegalhelp.com
Like us on Facebook
Follow us on Twitter
Join us on Google+