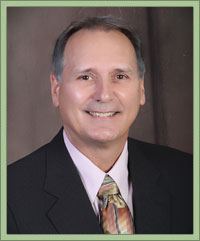 Sun City West, AZ (PRWEB) February 12, 2015
In honor of Gum Disease Awareness Month this February, prosthodontist Dr. Frank W. Sallustio educates patients on gum disease in Sun City West, AZ. Nearly three out of four American adults are affect by gum disease, which is a dangerous oral condition and the most common cause of tooth loss. Caused by a buildup of bacteria along the gum line, gum disease can rapidly proceed to cause severe damage if left alone. Dr. Sallustio explains his recommended course of action for those who have lost teeth due to advanced periodontal disease or injury: dental implants and All-on-4™ implants.
Unlike dentures that slip, slide, click, and restrict the diet to soft foods, All-on-4™ dental implants sit solidly on four small titanium posts situated in areas of maximum bone density in the jaw. Titanium bonds naturally with the body in a process called osseo-integration. Like roots of natural teeth, the dental implants provide stimulation to the jawbone with biting and chewing to help keep mouth strong and healthy. The replacement teeth mounted on the implant posts look and feel natural, and permit a full diet.
Dr. Sallustio recommends regular dental visits to check for signs of gum disease in Sun City West, along with good home care. Those who avoid the dentist and neglect daily brushing and flossing allow the bacteria to congregate, creating tartar and gingivitis. If left untreated, gingivitis can progress to periodontitis where pockets in the gum tissue harbor greater amounts of bacteria. The condition is very serious at that point and requires urgent professional treatment to restore gum health, protect the teeth and prevent tooth loss.
This February for Gum Disease Awareness Month, learn more about the scourge of gum disease in Sun City West, AZ and discover how quick and simple treatment can be. Visit the doctor's website at http://www.drsallustio.com to learn how dental implants are a lasting solution to the common problem of tooth loss and call (480) 376-7888 to schedule a consultation.
About the Doctor
Dr. Frank W. Sallustio is a Prosthodontist in Sun City West, AZ, who specializes in the replacement of missing teeth. His office offers a range of cosmetic dentistry, including veneers, teeth whitening, crowns, bridges, partial and full dentures and dental implant restorations. Dr. Sallustio earned his prosthodontic training at the National Naval Medical Center, Bethesda, MD in 1991, after completing dental school and joining the United States Air Force. Dr. Sallustio believes in providing patients with the highest quality of care and uses state of the art technology to ensure a comfortable visit. To learn more about Dr. Sallustio and the dental services he provides, visit his website at http://www.drsallustio.com or call (480) 376-7888 to schedule an appointment.