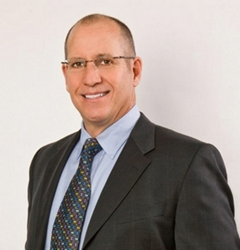 Jacksonville, FL (PRWEB) February 12, 2015
William Gielincki, Jr., DDS honors Gum Disease Awareness Month this February by educating Jacksonville, FL residents on the causes, effects and treatment options available to individuals suffering from gum disease. This devastating oral health problem is the most common cause of tooth loss. Many are not aware of the damage that continues long after the empty socket heals. Below the layer of gums, the jawbone disintegrates because it no longer has the stimulation that the tooth root provided. Dental implants anchor replacement teeth and promote a healthy jawbone.
Bacteria feed on food acid in the mouth and form a sticky paste at the base of teeth. This paste hardens if it is not removed with brushing, flossing and professional dental cleanings. Below the gum line, the substance irritates the sensitive tissues of the gums and supporting structures of tooth roots, leading to gum disease. As the gums become infected, pus pockets form around the roots of teeth, often causing it to decay, loosen and fall out. Missing teeth affect more than the appearance of the smile. As the bone crumbles, the surrounding teeth frequently become loose and fall out, as well.
Dentures and bridges are common tooth replacements, but they do not provide the stimulation the jawbone needs. As a result, they cease to fit as the bone shrinks and the face changes shape. Dr. Gielincki provides dental implants as an alternative solution for his patients in Jacksonville, FL who have suffered tooth loss from gum disease. He surgically places a titanium post, which fuse with the jawbone as it heals, becoming the new root. The crown is added to the implant, where it serves as a natural looking, fully functional tooth.
Implants require bone with enough density to support the post. When an individual needs a full plate but significant bone loss has already occurred, Dr. Gielincki may suggest another option. The All-on-4™ technique uses just four implants that are strategically placed in the areas of the jawbone that have the most density. The dental plate anchors firmly to the posts to stimulate bone health and provide the patient with a beautiful smile. Individuals in Jacksonville, FL who would like to learn more about gum disease, dental implants and the All-on-4™ technique can find information on Dr. Gielincki's website.
About the Doctor
Dr. William Gielincki, Jr. is a prosthodontist offering personalized dental care for patients in Jacksonville, FL. Dr. Gielincki has over 30 years of experience restoring the smiles of his patients through modern techniques and materials. He is committed to providing each patient with individualized treatment plans, and looks forward to building more confident and comfortable smiles. To learn more about the services Dr. Gielincki offers, please visit his website at http://www.drwgielincki.com or call (904) 770-3440.