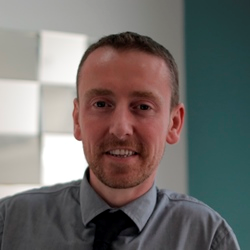 It is important to be aware that the male aesthetic is very different to the female and also that a few lines on the male face are not just normal but also a very distinguished feature.
Bristol (PRWEB UK) 13 February 2015
Quinn Clinics has added a new video to its YouTube channel focusing particularly on the issue of skin treatments for men, an area where the Company has significant expertise.
Established by Dr John Quinn in 2006, the clinic has a significant number of regular male patients who visit regularly for skin improvement procedures. What's more, this is a growing area, with research indicating that men are spending more on their appearances with greater numbers adopting use of non-surgical skin treatments to trouble-shoot particular problems.
Dr John Quinn explains:
"Men have the same basic concerns as women. We want to look good for our age and soften the signs of ageing as much as possible. What limits us typically are fear of looking a bit artificial and our peers noticing."
The YouTube video looks at the common problems that men present with at Quinn Clinics' Bristol and London practices.
As for women, the appearance of lines and wrinkles tops the list of concerns of men looking for skin treatments; followed by loss of plumpness and volume in the mid face and above and below the mouth area. The combined effect of these issues is ageing and for some men, looking older than their real age or older than colleagues in the workplace can be an issue.
The recommended treatments here involve the use of cosmetic injections. Anti-wrinkle injections are used for treating fine lines and wrinkles very effectively and softly, while dermal fillers are recommended for replenishing loss of volume or plumpness in the mid face. This can include nose to mouth lines, marionette lines and even lips.
As Dr Quinn explains, the key to successful treatment of men is that the technique must be adjusted to suit the client's 'maleness' both in their male face shape and personality:
"We recognize that the approach to the male face is different to that of a female and we have the experience to effect the difference."
"What's more, it is important to be aware that the male aesthetic is very different to the female and also that a few lines on the male face are not just normal but also a very distinguished feature.
Other issues that men are concerned about relate to skin conditions, affecting the appearance and health of the skin. For example, many men struggle with acne into their 20's, 30's and beyond. This can leave permanent skin damage and unsightly scarring. Sun damage and associated pigmentation and poor skin texture are raised by many men, often as a consequence of being less diligent with sunscreen.
Laser resurfacing is highly effective in treating sun damage and pigmentation. This is also effective for acne, lines and wrinkles and is a popular option for overall skin improvement and rejuvenation.
The final area raised on the video is that of excessive body hair growth. Laser hair removal is recommended as the modern choice for permanent reduction of unwanted body hair. It is especially popular for men who have wish to reduce the amount of hair on the back, chest or shoulders
Quinn Clinics also offer these popular options in addition to a selection of advanced skin treatments which make use of technology such as radiofrequency, LED, infrared and CO2 fractional laser, Sublime infra-red and Sublative fractional radio frequency treatments.
Quinn Clinics was established in 2006 in Bristol by founder Dr John Quinn. The Company has continued to expand with the addition of a clinic in Greenwich (Blackheath, London) in 2013. Both clinics are registered with the CQC (Care Quality Commission), meeting very high clinical standards throughout.