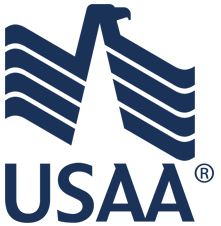 San Antonio (PRWEB) February 12, 2015
Reporting a claim and managing an onsite inspection now can be a single-step process for many USAA members, thanks to Onsight Connect, a streaming video and audio capability from USAA. Through this service, USAA members using the USAA Mobile app for the iPhone®, and now AndroidTM, can connect directly with their claims representative. The images and audio shared can be used to assess losses, determine services needed, and in some cases, adjust claims in real time.
"Helping our members repair and rebuild quickly after they experience property damage is a priority for USAA," says Michael Burns, assistant vice president, claims system development. "We're always on the lookout for technology that improves our claims service and saves members time."
Streaming sessions are initiated when a USAA claims representative invites a member to share a safe and secure video stream from the USAA Mobile app for eligible claims. Examples of eligible claims include minor water losses or theft loss and related property damage. Once the member accepts the invitation, the representative advises the member on where to point the device, and if necessary, the representative can even remotely control zoom and flash functions to help get the desired image.
USAA was the first insurer to offer this capability when it made Onsight Connect available to members with iPhone devices last year. Approximately 20 percent of all property claims qualified for the service. In one case, a USAA adjuster confirmed a dishwasher leak and immediately assigned a flooring company to repair damage to the wooden floor. USAA estimates that the member saved at least seven days by using the service.
Now, with Android compatibility, nearly 90 percent of USAA mobile users have the ability to stream video of eligible claims.
Onsight Connect was developed in conjunction with Librestream Technologies, which specializes in video collaboration platforms.
"We are impressed with the culture of innovation and customer service at USAA," said Kerry Thacher, president and CEO of Librestream. "We have worked hand in hand with the USAA technical team for two years creating this joint solution and believe that this live video claims capability sets USAA apart within the insurance industry. We are pleased to be a part of this solution and look forward to continued collaboration with USAA on future innovations in this area."
About USAA
The USAA family of companies provides insurance, banking, investments, retirement products and advice to 10.7 million current and former members of the U.S. military and their families. Known for its legendary commitment to its members, USAA is consistently recognized for outstanding service, employee well-being and financial strength. USAA membership is open to all who are serving our nation in the U.S. military or have received a discharge type of Honorable – and their eligible family members. Founded in 1922, USAA is headquartered in San Antonio. For more information about USAA, follow us on Facebook or Twitter (@USAA), or visit usaa.com.