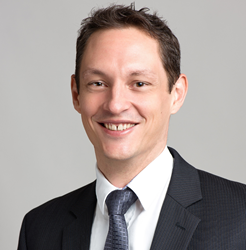 "We're excited to have Stephane on board," Pinnacle Strategies General Manager of the APAC Region, Clive Smith said. "His experience and expertise will be an asset to our organization, and more importantly the clients we serve."
Plano, TX (PRWEB) February 16, 2015
Pinnacle Strategies announced today that Stephane Luthi, has joined the company as Director of Client Services for the Asia Pacific region.
In his role, Luthi is responsible for delivering results and sales while leading an international team of expert consultants working at various client sites around the Asia Pacific region.
Luthi started his career supporting clients around the world as a programming expert in the machine industry with Ismeca Semiconductor, a Swiss firm. In the span of 7 years, Luthi progressed into leadership and project management, handling several complex R&D product developments. With these exposures, he relocated to Malaysia and took the role of Operations Manager in a newly built factory that became the main production center for Ismeca global operations.
He developed a passion for the Theory of Constrains, Lean, Six Sigma and Critical Chain Project Management, which he has used to create a competitive advantage for his previous firms. Luthi's last position before joining Pinnacle Strategies was General Manager with Hauni Malaysia. Using his knowledge of Theory of Constraints, he systemically improved each department, resulting in a substantial increase in efficiency and revenue. Luthi has a degree in engineering and a MBA from the University of Manchester.
"We're excited to have Stephane on board," Pinnacle Strategies General Manager of the APAC Region, Clive Smith said. "His experience and expertise will be an asset to our organization, and more importantly the clients we serve."
About Pinnacle Strategies
Pinnacle Strategies designs and delivers innovative strategies to help organizations execute well. We work with organizations to change execution results in projects, supply chains and business processes by improving collaboration, streamlining workflows and improving management focus to lower costs, increase throughput and release hidden capacity.
For more information, contact Pinnacle Strategies at info(at)pinnacle-strategies(dot)com or +1 (972) 492-7951.