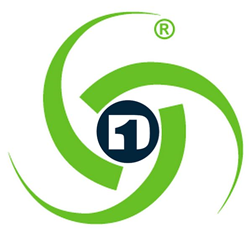 The collaborative innovation between our two companies creates a paradigm shift in the guest internet access market.
(PRWEB) February 16, 2015
Single Digits, Inc., the white-label network operator for property owners, today announced the renewed channel partnership with Nomadix, a wholly owned subsidiary of DOCOMO interTouch. Single Digits' customers will enjoy the combined industry leading expertise of an enhanced channel partnership with Nomadix, the leading software for managing the quality, security and usage of public internet access.
"We couldn't be more pleased to have entered into a channel partnership with Nomadix," says Stephen Singlar, President of Single Digits. "Our company has a history of leveraging industry-leading technology vendors with specialties catering to different property types. The benefit to our shared customers going forward will be the expertise of two of the most established, cutting edge technology leaders in the public Wi-Fi industry, working together to innovate the hospitality industry."
The companies have rededicated their combined efforts to accelerate growth in varied vertical markets and continue to collaborate to create new solutions for the diverse challenges markets such as hospitality, enterprise and public venues are facing. The key performance indicator for all these markets is seamless connectivity. The breadth of knowledge these two long-standing companies provides is frictionless connectivity for end users.
"We are very excited to have Single Digits as a channel partner," says Fred Reeder, COO of Nomadix. "After many years of discussion, our collective technologies are now at a point where we can truly leverage the best that each has to offer. Single Digits has a strong, loyal customer base, and their passion for innovation and service is right in line with the Nomadix ideology. The collaborative innovation between our two companies creates a paradigm shift in the guest internet access market."
This renewed partnership between Single Digits and Nomadix allows properties to take advantage of Single Digits' award-winning software services with the added quality and security of the Nomadix product line. This seamlessness affords property owners the industry-leading features of the Business Access Portal software with the innovation of Nomadix. Singlar goes on to say, "For properties who are seeking a frictionless guest experience, partnering with Nomadix and Single Digits becomes a logical decision."
To learn more about what Single Digits can do as the operator of your network -- including reduced costs and increased revenue -- schedule a call with a sales professional at 603.580.1539 or email SD-Info(at)singledigits(dot)com.
About Single Digits:
Single Digits enables property owners to monetize their IP infrastructure with our managed services and Business Access Portal software. We cater to industries like hospitality, public venues, transportation, small box retail, mixed use and class A office space. Single Digits supports over 2,500 locations, and authenticates over 160,000 users at those properties daily. With this software update, Single Digits expands its leadership in network management and monetization.
Additionally, we are a leading global provider of High Speed Internet Access (HSIA) management and support solutions, guest management software and technical support services. We offer a complete guest HSIA solution, including components of IP network design, engineering, professional services, ongoing maintenance, network monitoring, multi-lingual support, revenue reporting and authentication tracking. Our sound business fundamentals – on which the company was created – have led to exceptional growth, profitability and recognition by Inc. Magazine as one of the 500 fastest growing companies in the United States for multiple years.
About Nomadix:
Having shipped more than 50,000 units globally in the past 10 years, the Nomadix Access Gateway (NSE) is the market leader in monetizing access to the Internet at public venues. The NSE software was developed in-house, resulting in more than 100 patents in 15 unique areas of functionality required for public access networks.
With a range of Internet access gateways powered by the NSE software, Nomadix can provide public connectivity to patrons visiting your business. This connection can be wireless or wired, allowing maximum flexibility for the operators and end users.