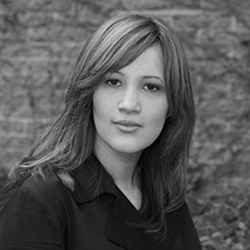 Somerset, NJ (PRWEB) February 14, 2015
Rivka Gross, owner and principal at RGC Group, LLC, a healthcare consultancy, has been named one of New Jersey's 2015 Best 50 Women in Business by NJBIZ, New Jersey's premier business news publication.
The Best 50 Women in Business awards program honors New Jersey's most dynamic women in business. Rivka was selected as one of the top fifty women in business by an independent panel of judges who looked at nominees' dedication to business growth, professional and personal accomplishments, community involvement, and advocacy for women when making its decisions.
Through her firm's work, Rivka lives in center of one of the country's largest and most complicated industries. Billion-dollar hospital systems and healthcare provider organizations enlist Rivka and her team to advise them on practical, cost-effective solutions to their most pressing challenges. Rivka holds a Masters Degree in Healthcare Policy and Management from New York University and is an active member of the Healthcare Financial Management Association. She lives in Lakewood, NJ with her husband and four children.
"We are truly fortunate to have the opportunity to recognize this outstanding group of women." said Thomas Curtin, publisher of NJBIZ. "As business and community leaders, they are constantly redefining success within and outside the business arena. On behalf of NJBIZ, we would like to thank and congratulate these fifty outstanding women for their dedication to New Jersey's future."
Rivka is pleased and honored to accept the award. "I'm motivated when I see how RGC Group's work improving healthcare delivery cascades into improved healthcare for communities and individuals. I thank NJBIZ and the judging panel for this recognition."
NJBIZ and the program sponsors will honor this year's winners during an awards ceremony on Monday, March 23, 2015.
About RGC Group
RGC Group is a boutique healthcare consulting firm serving hospitals and health systems nationally. Focused on solving the unique challenges of an industry in crisis, RGC Group guides organizations to improved efficiency, lowered costs, and increased reimbursement by selecting and implementing specialized technologies for finance and the revenue cycle. RGC Group leads process improvement initiatives, provides interim leadership, and steers healthcare organizations through the challenging operational aftermath of mergers, acquisitions, and divestitures. For more information, find us at http://www.rgc-group.com or call 877-605-7446.
About NJBIZ
The award program, produced by NJBIZ, New Jersey's premier business news publication, is sponsored by Wells Fargo, WithumSmith+Brown, PC, and Comcast Business. For more information about the NJBIZ Best 50 Women in Business awards program please visit http://www.njbiz.com/events or contact Erika Plateroti at erikap(at)njbiz(dot)com or (732) 246-5713.