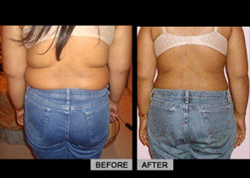 Finally, a prescription that works with emotional eating!
Birmingham, AL (PRWEB) February 13, 2015
With obesity reaching epidemic levels throughout the United States, scientists are delving deeper and learning more about the appetite as a cause of various eating disorders. Some researchers believe that it is not particularly the appetite in humans that fuels various eating disorders and weight control, but rather a fear of appetite associated with possible anomalies in systems related to fear and defense of appetite behaviors, particularly in relation to food, shape and weight, all of which impact attention.
"Fear of fat" and "fear of carbs" are central to weight control as they relate to body shape or weight stimulating a fear of ingesting fats and carbs. People with emotional eating disorders report anxiety in anticipation of a meal, concern about the content of the foods and fear of the effects of food on health and weight. Thus, both food and gaining weight are feared.
Realizing the country's need for a real weight loss solution, Diet Doc recently developed specialized emotional eating diet plans geared directly toward helping those who have lost control of their weight due to stress and anxiety, oftentimes fueled by one's fear of fats. By incorporating Oxytocin for weight loss into their emotional eating diet plans, patients are celebrating reduced stress and anxiety levels and avoiding the temptation to reach for high calorie, high carbohydrate comfort foods during difficult times.
Oxytocin, a natural hormone, is stored in the posterior pituitary and secreted during pregnancy, childbirth and orgasm. One of the mechanisms by which oxytocin produces its effect is through its influence on attentional processing. Thus, oxytocin might be expected to reduce attention vigilance to the specific food, weight and shape stimuli that are threatening to people with weight control issues. Oxytocin has been proven to reliably reduce fear and improve comfort and bonding.
Diet Doc's prescription Oxytocin enables the body to release this valuable hormone during times of stress and anxiety when the urge to overindulge or reach for comfort foods is at its peak. In addition to its effect on fear and reward circuits in the body, Oxytocin has been shown to have an effect on appetite by selectively suppressing sugar intake, perhaps by reducing the thrill of eating and reducing the emotional reward derived from food.
Patients who are interested in losing excess fat, while reducing stress and anxiety, can log onto Diet Doc's website to complete a health questionnaire and schedule an online consult with one the company's physicians, who are specially trained and understand the benefits of Oxytocin for weight loss and overcoming emotional eating disorders. Diet Doc's experts work closely with each patient to create a master diet plan that will enable those who have struggled to lose excess fat to finally restore their physical and emotional health.
Because the company has earned its reputation by delivering the safest and most effective weight loss to people nationwide, all prescription products, including Oxytocin for weight loss, are manufactured in fully licensed, U.S based, FDA approved pharmacies.
Decades of scientific research has determined that Oxytocin for weight loss, when administered under medical supervision, can help those who are struggling to lose weight. The company urges everyone who is suffering with emotional eating disorders to call today to schedule a private consultation.
About the Company:
Diet Doc Weight Loss is the nation's leader in medical, weight loss offering a full line of prescription medication, doctor, nurse and nutritional coaching support. For over a decade, Diet Doc has produced a sophisticated, doctor designed weight loss program that addresses each individual specific health need to promote fast, safe and long term weight loss.
Diet Doc Contact Information:
Providing care across the USA
Headquarters:
San Diego, CA
(888) 934-4451
Info@DietDoc.info
http://www.dietdoc.com
Twitter: https://twitter.com/DietDocMedical
Facebook: DietDocMedicalWeightLoss
Linkedin: https://www.linkedin.com/company/diet-doc-weight-loss?trk=biz-brand-tree-co-logo