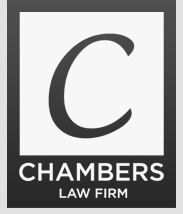 , Dan E. Chambers entered a not guilty plea on Ms. Sandoval's behalf, signaling his firm's intention to fight aggressively
Los Angeles, Ca (PRWEB) February 12, 2015
On Tuesday, February 10, Erika Sandoval made her first court appearance in connection with her alleged killing of ex-husband Daniel Green. Sandoval appeared in company of leading Los Angeles criminal defense attorney Dan E. Chambers, who has been selected as her counsel.
In court on Tuesday, Dan E. Chambers entered a not guilty plea on Ms. Sandoval's behalf, signaling his firm's intention to fight aggressively to build a strong defense for 28-year-old Sandoval.
Considering that Ms. Sandoval stands accused of one count of first degree murder including a special circumstance—charges that carry a potential sentence of life in prison without possibility of parole or possibly the death penalty—the services of a highly respected, award-winning defense attorney such as Dan E. Chambers are obviously vital.
Fortunately, Dan E. Chambers is no stranger to high-stakes cases, having served as a defense attorney for countless clients accused of a variety of serious crimes in the course of his 23-year legal career. As he always does, he will bring his experience as a former prosecutor to bear on Ms. Sandoval's case, putting himself in the district attorney's shoes in order to predict the prosecution's strategy and prepare arguments to undermine it.
The entire staff of Chambers Law Firm will be working together to secure evidence disproving the charges against their client. This includes disproving the first-degree murder charge as well as the special circumstance in the case, namely Tulare County District Attorney Tim Ward's assertion that Ms. Sandoval was "lying in wait" in Green's home on the day of the murder.
Several key pieces of the prosecution's evidence which have not yet been confirmed to the press, such as the time of Green's death and the gun allegedly used in his murder, will need to be thoroughly investigated as well.
Ms. Sandoval is currently being held without bail in the Bob Wiley Detention Facility in Tulare County with her preliminary hearing scheduled for March 18.
People of the State of California v. Erika Evelyn Sandoval, Tulare County Superior Court Case No. VCF312913
About Dan E Chambers
The founder of Chambers Law Firm, Dan E. Chambers has been in practice for over 20 years. He earned his JD from Southwestern University School of Law in 1991, graduating second in his class. He then served as a Los Angeles County Deputy District Attorney for six years and was in private practice at other firms for approximately 15 years, handling a wide range of highly complex litigation matters. As a criminal defense attorney in Los Angeles CA, Dan's primary area of practice now involves the representation and defense of individuals and businesses in all types of criminal and administrative matters, in both federal and state court throughout southern California.
9107 Wilshire Boulevard Suite 450
Beverly Hills, CA 90210
Office: 855-397-0210
2600 Michelson Drive Suite 1700
Irvine, CA 92612
Office: 949-852-3540
Fax: 949-852-3501