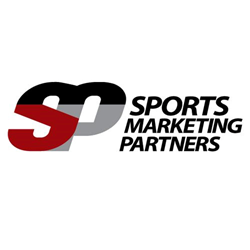 Seattle, WA (PRWEB) February 17, 2015
Seattle-based sports marketing firm, Sports Marketing Partners (SMP), has officially launched its company's website.
The website is http://www.sportsmarketingpartners.com.
SMP launched the site after gaining crucial experience in the sports marketing industry in the one year since its inception.
"SMP has grown tremendously in the past year, and I felt it was prudent to launch our website to meet our goals," SMP Principal and Founder Steve Schwartz said. "We want to continue to influence the sports marketing industry, and the website is just the next step in our progression."
SMP focuses the core of its business on athlete marketing and endorsements, but will also utilize the website to highlight additional business initiatives that are scalable and evergreen.
The website is the next step in SMP's progression in the industry and will continue to grow and reflect SMP's commitment to achieving client goals, an early-adopter approach to new industry opportunities and developing original and innovative ways to influence the sports marketing world.
Headquartered in the Seattle, WA area with operations in Miami, FL, Sports Marketing Partners is a sports marketing and consulting company with expertise in athlete marketing and representation, team sponsorship and player endorsement, digital marketing and content distribution, public relations, strategy & planning and social media.
SMP can be found on LinkedIn at https://www.linkedin.com/company/sports-marketing-partners.