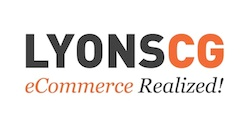 While the event itself is a lot of fun, the real joy comes from knowing we're supporting a great cause
Chicago, IL (PRWEB) February 13, 2015
Fundraising will directly support Ann & Robert H. Lurie Children's Hospital of Chicago
Lyons Consulting Group (LYONSCG), the premier digital agency helping retailers, branded manufacturers and B2B merchants realize their eCommerce potential, will participate in First Look for Charity, the exclusive, black-tie preview of the Chicago Auto Show. Proceeds from tickets purchased by LYONSCG will directly benefit Ann & Robert H. Lurie Children's Hospital of Chicago.
"It is very important for me to give back to our community, not only as an individual, but also as a company as a whole," says Rich Lyons, CEO and President of LYONSCG. "First Look for Charity is a great event that further strengthens our longstanding charitable relationship with Children's Hospital."
First Look for Charity will celebrate its 24th year in 2015 and is one of Chicago's largest charitable events. It has raised more than $39 million for 18 area charities since 1992. Ticket proceeds may be directed by the purchaser to a list of benefitting charities, and LYONSCG designates its share to Ann & Robert H. Lurie Children's Hospital of Chicago.
"While the event itself is a lot of fun, the real joy comes from knowing we're supporting a great cause," says David Barr, Executive Vice President at LYONSCG. "Supporting the patients and families of Children's Hospital is something near and dear to the hearts of all of us at LYONSCG."
First Look for Charity will take place on Friday, February 13, 2015 at McCormick Place in Chicago.