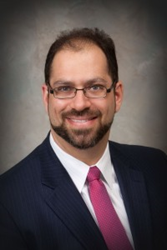 Melville, NY (PRWEB) February 12, 2015
Individuals currently living with periodontal disease in Melville, NY are urged to take note of American Heart Month this February and reduce their risk of developing heart disease by seeking treatment for gum disease. Dr. Jeffery Kopman performs the cutting-edge LANAP® protocol as a preferred treatment method for periodontal disease symptoms.
Periodontal disease is one of the most common conditions affecting primarily older United States citizens, and yet it is a largely misunderstood and underestimated disease. Although common symptoms of the condition include minor problems such as bad breath and swollen gums, if the disease is allowed to progress it could lead to significant oral pain and could even contribute to heart disease. Patients with periodontal disease in Melville, NY are encouraged to take control of their symptoms by scheduling an evaluation with Dr. Kopman.
The LANAP® protocol is rapidly changing the way periodontal disease is treated. Instead of manually slicing into the gums and removing diseased tissue, the laser utilized during the LANAP® protocol is specifically designed remove infected tissue with controlled laser bursts. The accuracy achieved during the procedure is superior to the accuracy achieved during manual removal of gum tissue with the use of a scalpel.
Because periodontal disease has been shown in studies to have an undeniable link to heart disease, patients who have a family history of heart disease should be especially vigilant to treat any symptoms of periodontal disease at their earliest convenience. Individuals who are worried about taking time off from work or away from their daily responsibilities to recover from gum disease treatment can benefit from the minimal recovery time associated with the LANAP® protocol. Most patients can return to their regular activities just a few hours after their laser gum surgery treatment.
All periodontal disease patients in Melville, NY are invited to learn more about the LANAP® protocol and reduce their risk of developing heart disease in honor of American Heart Month. An appointment may be scheduled by calling Dr. Kopman's periodontal practice.
About The Practice
Kopman Periodontics and Implant Dentistry is a periodontal practice offering personalized dental care for patients in Melville, NY since 1970. Dr. Jeffery Kopman received his D.D.S. from the State University of New York, Buffalo School of Dental Medicine. He then received a Certificate of Advanced Graduate Study in Periodontology and a Master of Medical Sciences in Oral Biology from the Harvard School of Dental Medicine. Dr. Kopman was also a finalist in the Baliant Orban Research Competition for his research on the effect of diabetes on wound healing around dental implants, and received the Gerald M. Kramer Scholarship for excellence from the Academy of Periodontology. Dr. Kopman belongs to the one percent of dental professionals currently providing the Laser Assisted New Attachment Procedure, LANAP® Protocol, the first FDA-cleared laser procedure for gum disease and periodontal treatment. To learn more about Kopman Periodontics and Implant Dentistry and their dental services visit their website at http://www.liperioimplants.com/ or call (631) 485-5041.