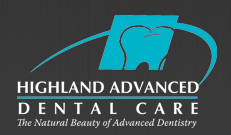 Highland Township, MI (PRWEB) February 12, 2015
In appreciation of Gum Disease Awareness Month, Dr. James LoCascio seeks to inform patients with gum recession in Highland Township, MI about the new Pinhole Surgical Technique™ (PST™) to treat receding gums. Since gum recession can aid in the advancement of periodontal disease, early treatment is highly encouraged.
PST™ was developed as a minimally invasive alternative to more common gum recession treatment options. The revolutionary procedure is really quite simple and begins with a pinprick hole made in the gums above the treatment area. Small tools are then gently utilized to loosen the attachment between the gums and the teeth so that the gums can be repositioned. The end result is a beautiful, healthy-looking smile that does not require any gum grafting or sutures.
Gum recession patients who receive traditional gum grafting often have healthy tissue removed from another area of the mouth that is then attached with sutures to the receded area. Patients often experience long and uncomfortable recovery periods while the area heals completely. PST™ differs from gum grafting because it is minimally invasive and does not involve the use of stitches. Additionally, PST™ causes very little bleeding and has a very short recovery time. Patients who want to minimize their risk of developing post-operative complications and swelling are encouraged to receive PST™ as an alternative to gum grafting procedures.
Traditional gum recession treatments can take a long time to perform, and if a patient needs to have more than one area treated, they often have to schedule multiple appointments. PST™ minimizes the need for multiple appointments, multiple receded areas can be easily treated in a single office visit.
Patients with gum disease in Highland Township, MI are encouraged to take charge of their oral health during Gum Disease Awareness Month by scheduling an appointment with Dr. LoCascio's office.
About The Practice
Highland Advanced Dental Care is a general practice offering personalized dental care for patients in Highland, MI. Dr. James LoCascio graduated from the University Of Detroit School Of Dentistry in 1981. Since graduating from dental school, Dr LoCascio has had extensive training in advanced restorative and reconstructive dentistry at the Pankey Institute in Key Biscayne Florida. Dr. LoCascio has also had advanced training in the placement and restoring of dental implants at the Misch Institute for Dental Implants. Dr LoCascio holds a Fellowship with the International Congress of Oral Implantogy. To learn more about Highland Advanced Dental Care and their dental services visit their website at http://www.highlandadvanceddentalcare.com/ or call their office at (248) 887-8371.