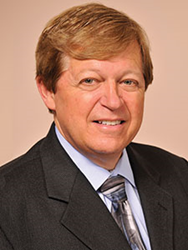 Los Angeles, CA (PRWEB) February 12, 2015
Individuals with receding gums in Los Angeles, CA can now receive a revolutionary and quick treatment option from Dr. Les Latner called the Pinhole Surgical Technique™ (PST™). This simple and highly acclaimed technique causes very little bleeding and provides rapid results with practically no healing time.
Dr. Latner is proud to be one of the very few dental professionals who has the qualifications necessary to perform PST™ as a treatment option for receding gums in Los Angeles, CA. Patients who are tired of dealing with the constant embarrassment and discomfort of a visibly receded gum line are encouraged to learn more about this effective and remarkably simple technique. Traditional treatment options for receding gums require slicing healthy tissue from one area of the mouth and then grafting it with stitches. PST™ does not require invasive grafting surgery to correct gum recession.
During PST™, Dr. Latner creates a very small hole in the gums that is about the size of a pinhole. Then a specialized instrument is inserted into the pinhole and to manipulate the receded gum tissue into its natural position. Multiple areas can be treated during one appointment and aesthetic results are immediate.
Because the entire procedure is minimally invasive and causes very little trauma, recovery time is remarkably quick and post-operative discomfort is minimized. Additionally, patients do not need to deal with the soreness caused by awkward sutures while the area heals, because no stitches are used during PST™. The small pinpoint hole in the gums is allowed to heal on its own, which typically happens within a very short time period. Most patients are able to perform typical daily activities right after their procedure is completed.
Patients with receding gums in Los Angeles, CA are invited to schedule an appointment with Dr. Latner to find out more about Pinhole Surgical Technique™.
About The Doctor
Dr. Les Latner is a general dentist offering personalized care for patients in Los Angeles, CA. Dr. Latner earned his Masters' degree in Kinesiology from UCLA, and received his Dental Degree from Washington University in St. Louis. Dr. Latner is one of fewer than 10 dentists who've achieved both accreditation in the American Academy of Cosmetic Dentistry and mastership in the Academy of General Dentistry. Also, he currently serves on the Board of Directors of the American Academy of Cosmetic Dentisry, and is a clinical assistant professor at the UCLA School of Dentistry, lectures regularly on esthetic dentistry, and has authored an article published in the Journal of the American College of Dentists. To learn more about the services Dr. Latner offers, please visit the website at http://www.leslatnerdds.com or call (310) 894-8679.