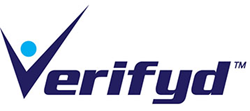 Much of the credit here goes the law firms who were committed to making sure that the auctions were conducted legally and that the borrowers rights are protected
Atlanta, GA (PRWEB) February 16, 2015
The Atlanta-based software company's Verifyd app is now being used on more than 50% of the foreclosure sales in Georgia. In December, over 80% of the foreclosure auctions in smaller counties were done on Verifyd and in the larger counties the rate was close to 60%. Also, 8 of the 11 largest foreclosure law firms in Georgia are now all using Verifyd.
The Verifyd app replaces paper with a smartphone or tablet and it is able to track the time, date and GPS location that the foreclosure sale both started and ended. It also creates a digital trail of all of the users actions on each file, ensuring accountability and visibility into the process. Verifyd not only improves and ensures legal compliance for consumers, the integrated technology solution offers vendors of the financial institutions a dramatic upgrade to the previously manual process, reducing time, cost and opportunity for human error.
"Much of the credit here goes the law firms who were committed to making sure that the auctions were conducted legally and that the borrowers rights are protected," said Mike Watkins, CEO of Verifyd. "It really is amazing that after all of the scrutiny that the foreclosure process has endured, no one really paid attention to the foreclosure auction which actually transfers the property from the borrower to a third party. With our platform, foreclosure auctions are able to be conducted with the accuracy, transparency and accountability that financial institutions and their regulators, as well as consumers demand in today's environment."
Verifyd's technology has already been in use for more than two and a half years and has currently processed more than 20,000 foreclosures totaling more than $1.7 billion in Georgia alone. The app is also being used in North Carolina, Tennessee and Virginia.
The current version is available for download on both iOS and Android for both phones and tablets.
For more information, go online at verifyd.com or contact Verifyd at: 404-339-0100.
Contact:
Verifyd
Davis Weitz, 404-339-0100
davis(at)verifyd(dot)com