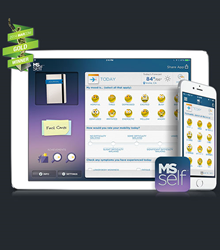 StudioPMG is, once again, extremely honored to be recognized with these prestigious awards for the novel work of our dedicated team. We take great pride in delivering quality solutions to our valued clients - Joe McBride
Irvine, CA (PRWEB) February 17, 2015
Digital agency StudioPMG, an award-winning provider of digital marketing, mobile applications and marketing analytics solutions, announced that it has won three MarCom Awards in the Mobile and Web-based Technology category for 2014.
The agency garnered platinum awards for the Toyota Wheelstand Mobile App, designed for the automaker, and the PNH (Paroxysmal Nocturnal Hemoglobinuria) Patient Resources App, developed for Alexion Pharmaceuticals. Additionally, StudioPMG received a gold award for the MS (Multiple Sclerosis) Self Mobile App, sponsored by Acorda Therapeutics, Inc.
MarCom Awards is a creative competition for individuals or companies involved in the concept, writing and design of print, visual, audio and web materials and programs. Entrants include corporate marketing and communication departments, advertising agencies, PR firms, design shops, production companies and freelancers.
The MarCom competition has grown to perhaps the largest of its kind in the world with approximately 6,000 entries per year. The winners range in size from individuals to Fortune 50 companies. The competition is so highly regarded in the industry that national public relations organizations, local ad clubs, and local business communicator chapters are represented among the applicants.
"StudioPMG is, once again, extremely honored to be recognized with these prestigious awards for the novel work of our dedicated team. We take great pride in delivering quality solutions to our valued clients," said Joe McBride, Executive Vice President at StudioPMG.
Mobile Applications
Toyota Wheelstand Mobile App: A stylish iPad application that provides key Toyota vehicle information as well as the ability to request a brochure about specific vehicles of interest. The mobile app functions as an interactive brochure that details the content most requested by customers.
PNH Patient Resources App: A powerful tool providing access to valuable information about living with PNH. The mobile application connects individuals with a community of other PNH patients and their families living with this unpredictable and life-threatening disease.
MS self Mobile App: A fun, user-friendly mobile application designed for people living with Multiple Sclerosis. The app's tools and features include an MS journal, MS fact cards, achievement badges, alert settings, data syncing between multiple devices and more. Additionally, the MS self App is continually enhanced to further customize the user's experience.
About StudioPMG
http://www.StudioPMG.com – Headquartered in the heart of Orange County CA, StudioPMG is a brand experience agency offering strategic digital marketing, software development, and creative services to clients in heavily regulated industries; including healthcare, pharmaceutical, biotechnology, automotive, and insurance and financial services. The digital agency's focus on bringing brands to life through innovative experiences, and its ability to engage audiences with uniquely crafted messaging, has earned the agency advertising industry recognition from The Clio Awards, The Webby Awards, The Stevies, The Telly Awards, The MarCom Awards and more. For over a decade, StudioPMG has leveraged its expertise in creative and strategy; mobile and web applications; paid, earned and owned media; experiential and live events; and analytics and integration to develop purposeful digital solutions that solidify the relationship between its clients' brands and their intended audience.