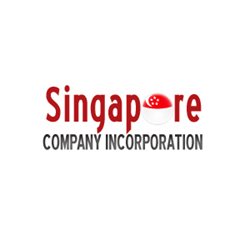 The Singapore banking industry is amongst the most preferred in the world. Singapore banks offer customized packages specifically for start-ups to provide affordable and convenient banking with a wide range of value-added benefits
Singapore (PRWEB) February 14, 2015
Banking in Singapore is well-regulated and efficient. Singapore has been ranked the best country to do business for a ninth consecutive year, according to an annual survey by the World Bank.
After incorporating a company in Singapore, the next step is to open a corporate bank account. In a recently published guide for startups, SingaporeCompanyIncorporation.sg gives an overview of the procedure for opening a corporate bank account in Singapore, as well as a comparison of some of the major banks in the city-state and the key factors to consider prior to opening a bank account.
The guide aims to highlight the strengths of Singapore's banking industry:
VIBRANT FINANCIAL ECOSYSTEM
At present, there are 120 commercial banks, 7 Singapore banks, 113 foreign banks, 46 merchant banks, 31 banks with representative offices in Singapore. Most local banks (DBS, OCBC & UOB) have worldwide branches and allow a bank account to be opened overseas without a physical presence.
SAFETY AND SECURITY
Singapore banks are known among the safest in the world. For the year 2013, an annual survey conducted by Global Finance magazine has ranked Singapore's DBS bank in the 12th place followed by OCBC Bank (Overseas Chinese Banking Corporation) at 13th position and the United Overseas Bank (UOB) at 14th position as the safest banks around the world.
REGULATORY ENVIRONMENT
Because of the increasing regulatory requirements of the banks, most of the Singapore banks require the personal presence of the authorized signatories in order to open a company bank account. But with exceptions, with the signature witnessed by a notary public overseas some banks allow you to open a bank account without your physical presence. The article also shares this in detail and will help readers find out more up-to-date competitive offers that will provide their company with most benefits.
FINANCIAL SERVICES
Most banks operating in Singapore provide their clients with multiple features like ability to transfer funds from one country to another, trade facilities, debit cards, internet banking, and multi-currency accounts. The purpose of this article is to impart general guidelines and need-to-know information.
"The Singapore banking industry is amongst the most preferred in the world. Singapore banks offer customized packages specifically for start-ups to provide affordable and convenient banking with a wide range of value-added benefits," commented Cheryl Lee, manager at SingaporeCompanyIncorporation.sg.
Please click here to view the full article.
About SingaporeCompanyIncorporation.sg:
SingaporeCompanyIncorporation.sg is a portal for entrepreneurs and professionals who want to have a presence in Singapore. It is also a provider of company incorporation, as well as the related taxation and relocation services in Singapore.
80 Playfair Road
Singapore 367998
65 6850 5280
info(at)singaporecompanyincorporation(dot)sg
http://www.singaporecompanyincorporation.sg