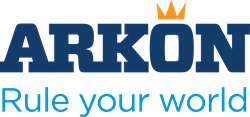 ARKON provided some of the unique aspects that we need to run our business with the abiliity to track time and profitability, a customizable fee management system and the ability to track and report on alternative assets
Arlington, TX (PRWEB) February 17, 2015
First Rate, a leading provider of wealth management and client reporting solutions for the financial services industry, today announced Lee Financial chose ARKON as its integrated wealth management solution.
"In researching different solutions for our portfolio management and CRM needs, we found the ARKON system provided the best combination of integrated systems. The all in one aspect was very important to us and the CRM capabilities were on par with the customized system we currently use," said Jeff Ramsey, Chief Compliance Officer and Director of HR, Lee Financial. "ARKON provided some of the unique aspects that we need to run our business with the abiliity to track time and profitability, a customizable fee management system and the ability to track and report on alternative assets."
Lee Financial manages approximately 1.1 billion in assets and is focused on enhancing its current capabilities to include an integrated, comprehensive and relationship-centric wealth management platform. Lee will be able to streamline their processes by choosing ARKON a leading wealth management platform that combines CRM, portfolio oversight, investment performance measurement, client reporting and fee management on a single system. The integrated approach allows Lee to solve for all complexities or technology gaps as well as polish their workflow management system.
"We expect to gain efficiencies through the ARKON system and have the ability to grow without the need for more employees. Additionally, we expect to use the time saved through ARKON to increase our business development efforts and with the enhanced reporting capabilities be able to present a better end product to our existing clients," said Ramsey.
ARKON provides market leading technology, delivering cloud-based solutions and mobile device applications. The platform supports full integration and context passing in and out of the application enabling it to work easily with other web properties supporting seamless integration between applications and helping support future growth plans for deeper integration needs.
Contact First Rate today to see how ARKON can help benefit your firm. For more information on Lee Financial, visit http://www.leefin.com.