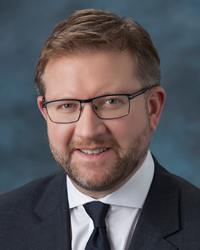 "My goal is to support DrugDev's absolute commitment to providing customers with excellent value and exceeding service expectations as we continue our robust growth."
KING OF PRUSSA, Penn. and LONDON, UK (PRWEB) February 16, 2015
DrugDev today announced the appointment of international business expert Nick Watling to the new position of Chief Business Officer as the company continues its rapid growth to meet increasing customer demand.
Nick will lead strategic initiatives to further enhance DrugDev's operational performance and enable it to continue providing world-class support to customers as it achieves its ambitious strategic goals. He also will oversee the human resources, quality and administration functions.
An accomplished international human resources and talent expert, Nick has a proven track record for achieving excellence in managing operations and driving organizational change. For over 15 years Nick has used his knowledge and experience to help organizations accelerate growth, acquire and integrate businesses, and establish and optimize operations.
Nick has led major strategic efforts such as CEO successions, cultural transformations, restructurings, post-merger integrations and operational start-ups at prominent ASX, NYSE and FTSE-50 companies in multiple industries across the U.S., Europe, Middle East, Asia and Australia. Nick's previous clients have included Westpac, Transurban, Aurizon, nib, SA Power Networks, Denham Capital, EDF Energy, Cobham, Aviva, Unilever, Lloyds TSB, Linklaters, UBS, BT, CEMEX, Resolution Life, Blue Cross Blue Shield and NASA. Prior to joining DrugDev he was a senior leadership consultant for Heidrick & Struggles.
Ibraheem Mahmood, DrugDev President and CEO, said, "When you embark on a mission to help sponsors and CROs change the very nature of long-established clinical research processes, it's essential to surround yourself with qualified, innovative and talented people throughout every level of the organization. It's a rare opportunity to be able to add an executive with the accomplishments, intellect and attitude that Nick brings. I am delighted that we will have an expert of Nick's caliber leading the expansion of our team in the U.S. and Europe as we continue to add outstanding individuals who are dedicated to ensuring our customers' ongoing success."
Added Nick, "I'm delighted to join DrugDev at this exciting time in the company's life, as more pharmaceutical companies and CROs realize the benefits of using our disruptive technologies to do more trials and make a positive impact on the lives of patients. My goal is to support DrugDev's absolute commitment to providing customers with excellent value and exceeding service expectations as we continue our robust growth."
About DrugDev
DrugDev is a technology company that provides innovative technology solutions to help sponsors, CROs and sites do more trials together. Built around the industry's largest network of global investigators actively seeking new trial opportunities, DrugDev offers a unified suite of cloud-based tools and expert professional services for site selection and startup, global investigator payments, and clinical trial optimization. DrugDev is also the trusted third-party host of the Investigator Databank, a revolutionary global collaboration which enables Janssen, Lilly, Merck, Pfizer and Novartis to improve site selection and reduce administrative burden by sharing site information with each other and with 200,000 investigators worldwide. Learn how DrugDev can help you do more trials at http://www.drugdev.com.