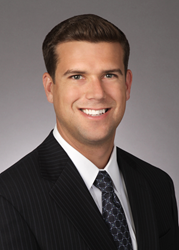 As an Executive Managing Director, one of my main goals is to support the firm's younger professionals and help them become successful.
Washington, DC (PRWEB) February 17, 2015
Announced during Savills Studley's Annual Winter Trip, a rewarding experience and future planning meeting of the firm's top producing brokers, Plaisted received both the new title as well as the firm's distinguished "Best Year Ever" recognition. Plaisted joined the firm in 2011 and has earned this accolade for past three consecutive years.
Due to his unparalleled work ethic Plaisted has developed an industry-wide reputation of excellence and has worked with numerous distinguished clients, including Harris, Wiltshire & Grannis, Clements Worldwide, Nathan Associates, Caplin & Drysdale and the Results for Development Institute. In addition, Plaisted plays an integral mentorship role to younger brokers throughout the DC office.
In his new position, Plaisted will continue to manage a DC based brokerage team as well as expand his mentorship role in the region, offering junior broker trainings every month. "As an Executive Managing Director, one of my main goals is to support the firm's younger professionals and help them become successful," Plaisted said. "Since joining Savills Studley, I've continued to get better and better every year and my team is an essential part of my success."
"Ben is an outstanding broker and role model. He consistently demonstrates a positive attitude, exceptional work ethic and inspiring leadership qualities," said Executive Vice President, Co-Regional Manager and Executive committee member David Lipson. "I look forward to seeing Ben and his team achieve, and exceed, their goals in 2015."
In addition to providing traditional real estate advisory services Plaisted is also a LEED Accredited Professional and is committed to helping his clients incorporate sustainable concepts into their office space.
About Savills Studley
Savills Studley is the leading commercial real estate services firm specializing in tenant representation. Founded in 1954, the firm pioneered the conflict-free business model of representing only tenants in their commercial real estate transactions. Today, supported by high quality market research and in-depth analysis, Savills Studley provides strategic real estate solutions to organizations across all industries. The firm's comprehensive commercial real estate platform includes brokerage, project management, capital markets, consulting and corporate services. With 25 offices in the U.S. and a heritage of innovation, Savills Studley is well known for tenacious client advocacy and exceptional service.
The firm is part of London-headquartered Savills plc, the premier global real estate service provider with over 27,000 professionals and over 600 locations around the world. Savills plc is listed on the London Stock Exchange (SVS.L).
For more information, please visit http://www.savills-studley.com and follow us on Twitter @SavillsStudley and LinkedIn.