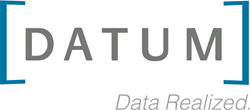 DATUM LLC was named in a recent Forrester Research Inc. report which outlines only 3 vendors in today's market who are embedding new approaches in their products to help firms evolve to data governance 2.0
Annapolis, MD (PRWEB) February 19, 2015
DATUM LLC, the leading provider of Business Strategy for Enterprise Information Management, was named in a recent Forrester Research Inc. report called "Brief: Data Stewardship Workbenches Instrument Data Value" February 2, 2015. This report outlines only three vendors in today's market who are embedding new approaches in their products to help firms evolve to data governance 2.0 and who focus on the emerging discipline of data stewardship management.
In this report, Forrester states, "Despite the uncertainty around what data governance should cover, enterprise architecture (EA) professionals are recognizing that the practice is mandatory to succeed in the age of the customer. And now data governance should cover deeper privacy concerns and expand to how data is used — a shift Forrester calls data governance (DG) 2.0."
Forrester cited DATUM as one of three vendors "particularly focused on the emerging discipline of data stewardship management," stating "DATUM, founded in 2009 and based in Annapolis, Maryland, provides methodology-based data and information consulting services as well as the Information Value Management platform to design an operating model (people, process, policy, and outcomes) for information management. The typical engagements DATUM delivers are data governance strategy, business process optimization through data, trustworthy analytics, and EIM/analytical readiness. To accelerate adoption of data governance operating models, it also packaged more than 100 accelerators. Examples of such accelerators are "new product introduction optimization," "connecting analytics to master data trustworthiness," and "global procurement rationalization and spend analysis optimization." In addition, we found it particularly interesting that through a collaboration environment on the Web, DATUM encourages its customers to share their experience with these accelerators. Data governance 2.0 is a journey which will require teams to continuously learn from their mistakes. This collaboration environment accelerates the return on experience. DATUM's customers include global companies like Keurig Green Mountain, L'Oréal, and Johnson & Johnson."
"DATUM was born out of the need for a new approach to data governance. Our mission is to draw the connection between data governance and the economic impact of data to help enterprise businesses run more profitably. It is rewarding to have a renowned source like Forrester not only identify DATUM as an innovative solution provider, but also, in our opinion, to help call out the need to stop doing data governance for data governance's sake and start making data management a process discipline." said Will Crump, President and founding partner of DATUM.
To view this report in its entirety, please visit: http://info.datumstrategy.com/forresterreport
About DATUM LLC:
The DATUM team is widely recognized by large software vendors, analysts and systems integrators as the expert perspective in elevating data management maturity to support improved business performance and growth strategies. DATUM has been recognized as a Gartner Cool Vendor in 2012, #1399 on the Inc. 5000 list in 2014, and a SmartCEO Future 50 award-winner in 2014. Large Enterprises with global requirements have made the DATUM methodology and capabilities an integral part of their value realization programs for EIM. DATUM is the critical success factor for companies who wish to stop building each project from scratch and start treating data as a process. DATUM LLC is an SAP® Partner. SAP® is a registered trademark of SAP AG in Germany and in several other countries.
For more information please visit http://www.datumstrategy.com or contact DATUM LLC through info(at)datumstrategy(dot)com.