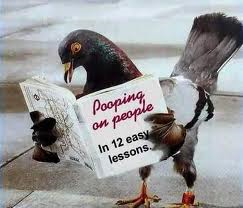 "Birds are hard to contain, but GP has just what it takes for all your removal and cleanup services." -B.R.
Orange County, CA (PRWEB) February 24, 2015
The harm in birds starts with getting pooped on while walking to the car, and then seeing the residue all over the windshield, one dropping at a time will lose all of the amicable feelings there once was for them. Bird droppings are important to address quickly because they turn to salt & ammonia; after rain, in which the electrochemical reactions speed up the rusting process. These acidic droppings eat away at paint, concrete, metal, & can eventually cause structural failure. On top of the droppings being harmful to paints and structural establishments, bird droppings are very unsanitary & can render walking surfaces slippery & dangerous, creating unnecessary liabilities easily avoided by calling a well known, trusted Gopher Patrol.
The most common diseases found in birds range from: salmonellosis, candidiasis, histoplasmosis, and E.coli. Salmonellosis occurs food poisoning and can be traced to birds through their droppings specifically as well as the dust from them which may be carried through wind or ventilation systems. Candidiasis is an easier disease transferred onto the skin affecting the mouth, the respiratory system, and the intestines. Those are two of the diseases which affect humans the easiest.
Even though bird migrations and flight patterns may be pleasant to view, the remnants of their presence aren't as amusing. Their droppings, ruffled feathers and nest leftovers are the most common annoyances they share with the human species. Many people take to killing birds through violent or toxic measures, but there are plenty of passive deterrent methods of ridding a major bird problem. Gopher patrol has been servicing for these types of issues for over 17 years. There are many eco friendly options available to help keep those pesky critters away. Ranging from repellents, to simple units that protect rooftops.