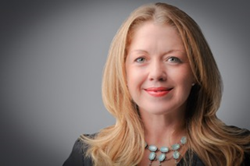 Teens are seeing just as many alcohol ads as adults, but they are far more vulnerable to the barrage of images of people consuming alcohol in appealing social settings.
Spring Hill, FL (PRWEB) February 17, 2015
Exposure to alcohol advertising, including the highly anticipated and celebrated ads shown during the annual Super Bowl broadcast, increases the likelihood that young people between the ages of 12 to 20 will start drinking—and the earlier they do, the more likely they are to suffer alcohol-related problems later in life, according to a report by The Center on Alcohol Marketing and Youth (CAMY) of Johns Hopkins Bloomberg School of Public Health. (1) Suncoast Rehabilitation Center asserts that this phenomenon contributes to serious health and social problems that can affect quality of life, as well as 4,600 deaths from alcohol of youths under the age of 21 each year.
"Alcohol advertising plays a significant role in teens' decision to drink," said Tammy Strickling, Executive Director of Suncoast Rehabilitation Center. "Fortunately, parents are also a strong influence, and can help guide their children away from underage drinking."
Bolstering the CAMY report, a new study by researchers at Children's Hospital at Dartmouth-Hitchcock Medical Center also found a strong correlation between TV alcohol ads and teens who drink:
1. Fifteen- to 20-year-olds are only slightly less likely than adults to see TV alcohol ads.
2. Teens who see and like alcohol ads are more likely to begin drinking.
3. Teens who were already drinking at the time of the study were more likely to become binge drinkers if they remembered seeing and liking alcohol ads.
4. Twenty-nine percent of the teens aged 15 to 17 reported binge drinking, which is defined as consuming five or more drinks in one sitting, usually within two hours. (2)
"Teens are seeing just as many alcohol ads as adults, but they are far more vulnerable to the barrage of images of people consuming alcohol in appealing social settings," said Strickling. She further noted that parents are often shocked to learn that each day in America, about 4,750 kids under the age of 16 have their first drink. Compared to those who put off drinking until they turn 21, young people who start before age 15 are four times more likely to become dependent on alcohol and seven times more likely to be involved in an alcohol-related car accident. (1)
Further exacerbating the issue of teen exposure to alcohol during sports events, colleges are increasingly phasing out alcohol-free zones at football games in favor of concession beer sales, in an attempt to boost revenue streams. (3) This reversal of long-held policies sends a message to teens and adults alike that alcohol goes with football, even on college campuses, where most students and many football fans are underage.
The increased access to alcohol on campus stadiums comes at the same time that ex-Texas A&M quarterback and Heisman Trophy winner Johnny Manziel, now with the Cleveland Browns, has entered a treatment program for possible alcohol dependence. The 22-year-old Manziel had been making headlines for his behavior off the field by frequenting nightclubs and earning a reputation as a partier.
While commending Manziel's positive step in seeking treatment, Strickling stressed the importance of monitoring children's exposure to TV alcohol ads. "Kids need to learn at an early age about substance abuse, as well as how to cope with both peer pressure and the abundance of alcohol marketing messages," she said. "Parents can watch sporting events such as the Super Bowl with their children, which presents the perfect opportunity to talk about underage drinking."
For individuals struggling with addiction to alcohol, drugs or other substances, Suncoast Rehab Center encourages getting treatment in a qualified rehabilitation program that will address and handle all aspects of the person's addiction.
For more information about Suncoast Rehab Center's programs, visit http://www.suncoastrehabcenter.com/?kmas=324 or call 877-780-2641.
About Suncoast Rehab Center:
Located in Spring Hill, Florida, with a 76% success rate, Suncoast Rehab Center provides long-term residential treatment, physical detoxification, life skills and cognitive therapy and counseling. Suncoast is licensed by the Florida Department of Children and Families, and was recently awarded a 100% inspection score for the fifth year in a row. Suncoast has a mission to educate youth and adults about drugs and the dangers of drugs, with the aim of preventing future drug use and abuse. Suncoast handles the physical deficiencies, weakness and problems created through drug use, without the use of additional drugs. Clients are helped to uncover the issues that originally led to their drug use, through counseling, therapy and life skills that put the client back in control of his/her life and future. Suncoast's purpose in drug rehabilitation is to heal the whole person and give the person tools and education to remain drug-free. For more information, visit http://www.suncoastrehabcenter.com/?kmas=324.
1. "Youth Exposure to Alcohol Ads on TV Growing Faster than Adults;" The Center on Alcohol Marketing and Youth, December 10, 2010; accessed February 9, 2015. camy.org/research/Youth_Exposure_to_Alcohol_Ads_on_TV_Growing_Faster_Than_Adults/.
2. "Study: Super Bowl Beer Ads Make Kids and Teens More Likely to Drink;" Healthline News, February 1, 2015; accessed February 9, 2015. healthline.com/health-news/super-bowl-beer-ads-make-kids-teens-likely-to-drink-020115#1.
3. "Schools Eye Beer Sales for Help;" ESPN College Football, August 22, 2014; accessed February 9, 2015. espn.go.com/college-football/story/_/id/11392186/colleges-turning-beer-sales-stadiums-alternative-revenue-stream.