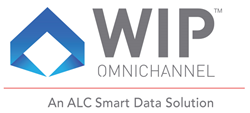 Princeton, NJ (PRWEB) February 18, 2015
ALC, the largest privately held direct marketing/data targeting company, introduced WIP Omnichannel today, a next generation audience database. WIP, which stands for Wealth, Influence and Power, is a massive new database that enables marketers to target those Americans who drive the vast majority of purchase decisions. With WIP Omnichannel these influential people can now be reached through digital display, mobile, video, direct mail and email. The WIP database was built with more than one billion points of "ground-truth" data associated with known individual characteristics, not inferred assumptions, as is the case with most online databases. The unprecedented depth of data contained in WIP Omnichannel enables marketers to deliver more relevant messages, to more precise targets, through more channels and thus improve campaign ROI. Marketers can also use WIP for online modeling and digital audience enhancement to improve the effectiveness of other targeting activities.
The WIP database was painstakingly developed during the past 18 months to establish the most thorough understanding of America's powerful and influential, using first party data, transactional behavior, public records and a wealth of exclusive data sources. Each data source was rigorously assessed for its accuracy and efficacy, which aligns with ALC's core belief that "all data is not created equal."
The WIP database is comprised of four primary audience categories and 540 segments: Wealthy Americans (with 33MM online IDs); Business Leaders (with 140MM online IDs); Healthcare Professionals (30MM IDs); and New and Expectant Parents (6.6 million IDs). All WIP Omnichannel segments are now available through the major digital data exchanges, such as Oracle/BlueKai, eXelate and Lotame and can also be directly synced with most platforms. Additionally, ALC is offering digital data licenses and custom audiences
Fran Green, ALC President and chief architect responsible for building the WIP Omnichannel database said, "Online marketers haven't had this depth of audience insights in the past. Traditional online audience databases leverage inferred data, which focuses on clusters rather than individuals, or they can utilize thin lists that are often comprised of modeled data. With WIP Omnichannel, digital marketers can finally have precision and scale."
Gregg Galletta, SVP & GM of ALC Digital, added, "Having spent more than a decade immersed in the digital/data ecosystem, I can say that WIP is an important step forward for the industry and will help marketers more effectively motivate people individually and audiences collectively to act, engage and buy."
With such challenges in the digital marketplace as escalating costs, declining response, limited reach, viewability issues, and channel fragmentation, the receptivity among digital media buyers to WIP Omnichannel is expected to be huge. For more details on WIP Omnichannel, visit http://www.alcwip.com
About ALC
ALC is the largest privately held direct/digital marketing data services provider. With 5 offices in the U.S., the company offers support for data management, customer acquisition, data compilation and data processing. Headquartered in Princeton, NJ, the company provides digital and data marketing solutions to leaders in virtually every business sector. Launched in 1978, ALC is a long-standing member of the Direct Marketing Association and is widely recognized as one of the industry's leading innovators in the gathering, application and integration of marketing data.