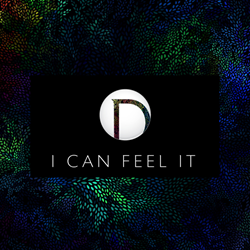 New York, NY (PRWEB) February 24, 2015
After a nine year absence, performer Dawid has announced his official return to the music industry with the launch of a new single. The performer, who is best known as a finalist on the Netherlands based Heineken Thirst 2004 DJ contest, had a successful six year career in the music industry which included performances alongside world renowned Paul Oakenfold, Jude Jules, Gabriel and Dresden, Marcus Schulzs, and Dutch sensation DJ Tiesto among many others.
Dawid abandoned his career in 2007 to pursue his business studies in New York City and quickly became an industry leader in the world of real estate business. Following a great deal of success, Dawid has officially announced his return to the music scene.
According to Dawid, this latest effort will focus on bringing iconic music to general audiences of all ages and tastes using his unique style of dance inspired, soulful sound. Dawid's influences for his work come from an electric array of backgrounds and eras, especially the 60's. His passion for folk, pop funk sounds, vocal jazz and classic singers such as Frank Sinatra and Tony Bennett make his productions unique and characteristic of his style.
As part of the performer's official return to the music industry, Dawid is officially launching a new single "I Can Feel It". The song attempts to captivate the emotions of the listener with a unique melody that reflects clarity. The single has officially launched to the public and will be the performer's first official release of five upcoming singles Dawid plans on releasing in the next six months. Fans can expect additional announcements in the coming months regarding Dawid' latest singles.
To find out more about Dawid return to the music industry and to hear his new hit single, visit - https://soundcloud.com/dawidmusic/dawid-i-can-feel-it-original-mix