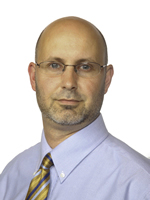 Chicago, IL (PRWEB) February 13, 2015
Five Star Professional is pleased to announce Gregory Given PT, MHS, SCS, ATC, CAFS, Given Sports & Physical Therapy, has been chosen as one of Chicago's Five Star Physical Therapists for 2015.
Five Star Professional partnered with Chicago magazine to recognize a select group of Chicago area physical therapists that provide exceptional services to their patients. Gregory Given PT, MHS, SCS, ATC, CAFS will be featured, along with other award winners, in a special section of the March issue.
"It is such an honor to have been nominated for and then to receive this award. I am blessed to have such a fantastic staff at Given Sports & Physical Therapy allowing me to dedicate so much attention to our patients. After 7 years of private practice, I'm still looking forward to what the future brings in helping patients reach their rehab goals." Gregory Given PT, MHS, SCS, ATC, CAFS of Given Sports & Physical Therapy.
The Five Star Physical Therapist award is designed to recognize outstanding physical therapists that demonstrate professional excellence, are respected by their peers, and provide exceptional patient care. Physical therapists are measured using a rigorous, multifaceted research methodology which incorporates input from patients and peers.
Gregory Given PT, MHS, SCS, ATC, CAFS's Five Star award profile can be viewed here.
About the research process:
Now entering its 12th year, Five Star Professional conducts in-depth, market-specific research in more than 45 markets across the United States and Canada to identify outstanding professionals.
Physical therapist award candidates are identified through patient nominations, peer nominations and industry qualifications. They are then evaluated on 9 objective eligibility and evaluation criteria such as experience, education level, professional achievements, patient cancellation rates and patient show rates.
Physical therapists do not pay a fee to be considered or awarded. For more information, visit http://www.fivestarprofessional.com.