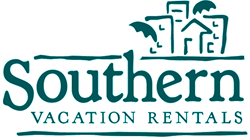 Fort Walton Beach, FL (PRWEB) February 14, 2015
Southern Vacation Rentals – a member of the locally owned and operated Southern family of companies -- has opened a new onsite office at Surf Dweller Condominiums on Okaloosa Island in Fort Walton Beach. Surf Dweller, which offers beachfront condos in Fort Walton Beach, is Southern's third location on Okaloosa Island, joining the onsite office at Sea Oats, as well as the main area office on Santa Rosa Boulevard.
"We are thrilled to have renovations complete and to officially be open to serve Surf Dweller owners and guests in Fort Walton Beach," said Southern General Manager Chad Blankenship. "I look forward to bringing Southern's unparalleled service to vacation rental guests and to speaking with owners about how our proven property management program can benefit them and their rental at Surf Dweller."
The Southern staff invites owners and guests to tour the recently renovated office and meet the onsite staff during their next visit to the Surf Dweller condos on Okaloosa Island. Wendi Garrett, Property Condition Manager, and Jessica White, Guest Service Agent, are available Monday through Friday from 9am-5pm. The office will also be open on Saturdays beginning this spring. Surf Dweller and other vacation rental owners interested in learning more about joining Southern Vacation Rentals can email Join(at)GoSouthern(dot)com.
The Southern family of companies began in 1995 and is owned and operated by two sets of brothers, Mike and Brad Shoults and Kevin and Kerry Veach. This year Southern is celebrating twenty years of excellence in the industry and is proud to offer premier Gulf Coast vacation rentals, property management and real estate services. Together, Southern Management Group represents nearly 1,000 vacation rentals, countless real estate properties, over 1,000 long term rentals and 40 associations from Fairhope, Alabama to the Forgotten Coast of Florida.
Shop for condos and beach homes, as well as learn more about Southern's vacation rental management program, online at SouthernResorts.com or by calling 855.335.0875.