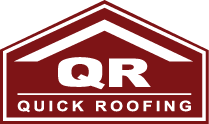 People referred to Quick Roofing can expect a wide range of services available to them.
Houston, Texas (PRWEB) February 15, 2015
For more than 20 years, Quick Roofing, LLC has been providing residential and commercial customers with full-service roofing, re-roofing and roofing repair. Recently the company, which is based in the Dallas-Fort Worth area, announced the debut of its customer referral program to reward some of its lifelong customers.
Quick Roofing considers getting a referral from a satisfied customer the best compliment it can ever receive. So, in recognition of the benefits of referrals –more trust, more customers, and more revenue– the company is rolling out incentive programs that can save their clients money. In some cases, customers may even be able to earn money from their referrals.
Quick Roofing's customer referral program is split into two categories. The regular Customer Referral Incentives program can get clients service discounts, free Visa gift cards, special prizes and services, and extra roofing accessories for no extra charge. The Business Referral Incentives program, on the other hand, is meant to serve a dual purpose: to help expand Quick Roofing's client base, and to benefit the customers making the referrals. Business referral incentives may include monthly checks for referrals, residual-based incentives and bonuses, customized bonus programs for business owners, and bonus ranges that exceed $500.
People referred to Quick Roofing can expect a wide range of services available to them. At the company's website, potential customers can request a quote or a free storm damage inspection. Acknowledging that the region gets a lot of inclement weather from year to year, Quick Roofing can have evaluation professionals sent to buildings for inspection after a hail storm or hurricane. The roofing professionals use a comprehensive 50-point inspection process to come up with the most accurate damage evaluation and repair recommendation. That way, clients get customized repair plans that are reasonably affordable. Other roof-related services that Quick Roofing provides include attic ventilation and insulation, roof maintenance, and accessories that include gutters, skylights, and siding.
About Quick Roofing:
Named after founder Jeff Quick, Quick Roofing, LLC was established in 1994 to provide roofing services to people living in Central Texas and Oklahoma, among other locations. Since then, the company has blossomed into a preferred choice of homeowners and commercial building clients in the region. Specializing in roofing, re-roofing, and repair services, Quick Roofing is an Owens Corning Platinum Preferred Contractor and a GAF ELK Master Elite Contractor. Additionally, the company has an "A+" from the Better Business Bureau; it has been a member of the organization since 1994. Quick Roofing is headquartered at 100 E. Broadway, Kennedale, TX 76060. For more information on its customer referral program or to place an order, customers can reach Quick Roofing by dialing 1-877-725-6321 or using the contact form at its website, which is http://www.quickroofing.com.