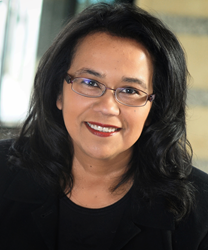 "This organization will thrive under Carolina's leadership," says Kroll. "I look forward to celebrating her many successes and the improved lives of children, youth, and families."
Saint Paul, MN (PRWEB) February 18, 2015
After more than three decades of leading and shaping the North American Council on Adoptable Children (NACAC) as its Executive Director, Joe Kroll is retiring. NACAC's board conducted a nationwide search and has hired Carolina Bradpiece, a highly regarded nonprofit professional in Minnesota and across the country. She will begin serving as Executive Director on April 1, 2015.
"This organization will thrive under Carolina's leadership," says Kroll. "I look forward to celebrating her many successes and the improved lives of children, youth, and families. Carolina and I will work closely together in the next few months to ensure a smooth, successful transition. We are both deeply committed to NACAC and its community. I look forward to seeing how Carolina will be able to grow the organization and create new opportunities for serving children and families."
A native of El Salvador, Bradpiece moved to Minnesota as a teenager where she graduated from Macalester College. Her first professional job was with the Minnesota State Adoption Unit, where she used her Spanish-speaking skills to serve as a bridge between families, children, and staff working on international adoptions.
Bradpiece next moved to New York City, where she worked at McMahon Services for Children, a leading foster care and adoption agency were she provided strategic direction and full implementation of treatment family foster care programs, managed programs aimed at adolescents, coordinated programs for parents of children and youth in care, as well as directed both foster boarding home and group residential settings. "Through my work, I have developed a life-long commitment to the well-being of children and families," says Bradpiece. "I am honored to continue the excellent work of Joe and the incredibly accomplished staff."
Bradpiece has vast expertise in board and staff development, innovation, change management, fiscal management, long-range strategic planning, legislative strategies, facility and program development as well as philanthropy. As a fundraiser, she has surpassed the $275 million mark in funds raised for mission-driven organizations. Bradpiece has an impeccable track record of sound business judgment and a demonstrated ability to develop a culture of efficiency, transparency, and accountability.
"Carolina brings to NACAC more than 25 years of solid and highly successful management of nonprofit organizations as well as a heart for children and families," says Sue Badeau, NACAC's board president. "We are very excited to welcome her to the team and support her vision as she builds on Joe's incredible legacy."
Under Kroll's leadership, NACAC has grown from a grassroots, all-volunteer organization to an internationally known leader in the field of adoption. Over the years, NACAC has played a key role in promoting the adoption of children and youth from foster care and in expanding support services for adoptive families. Key legislative accomplishments for NACAC have included helping to shape and pass the Adoption and Safe Families Act, the Fostering Connections to Success and Increasing Adoptions Act, and the recent Preventing Sex Trafficking and Strengthening Families Act. Bradpiece is excited to continue the organization's mission and build on its past successes: "I am humbled to follow in Joe's footsteps, yet I know there are still many opportunities ahead of us to ensure that every child has a family for a lifetime and every family has the supports they need for success. NACAC's accomplished staff and I will form a team to focus on policy and program efforts needed throughout the U.S. and Canada."
Prior to joining NACAC, Bradpiece served as President and CEO of the CAP Agency of Scott, Carver, and Dakota Counties, where she oversaw 24 programs serving 55,000 individuals annually in three counties and managed a budget of $17 million. Bradpiece's other leadership roles include: Director with Minnesota Philanthropy Partners and Executive Director positions with the YMCA of Greater Los Angeles, Big Brothers Big Sisters of Greater Los Angeles, and the Girl Scouts.
In 2012, Macalester College bestowed upon Bradpiece the Catharine Lealtad Service to Society Award, the highest award given to an alumnus for his or her distinguished service to community. Bradpiece has served as a member of the board of directors for Chamber of Commerce, Rotary, United Way Council of Agency Executives, Families and Individuals Sharing Hope, Workforce Investment Board, the YMCA, Girl Scouts, and Community Action Partnership. Bradpiece has been a guest speaker for the National CAP fundraising conference, Global University, and the End Poverty Minnesota Conference.
Bradpiece lives in St. Paul, Minnesota with her husband and two children. Together, they go camping every year, try to catch as many theater performances as possible, love history and museums, and visit with family and friends as often as they can.
NACAC encourages adoptive, kin and foster families, child welfare professionals, policymakers, and other interested participants to attend NACAC's annual conference this year, where they will enjoy the opportunity to celebrate Kroll's legacy, while also welcoming Bradpiece. The conference will be from July 30th to August 1st in Long Beach, California. For more information about the conference or about the mission and goals of NACAC, please visit our website at http://www.nacac.org or contact us at 651-644-3036.