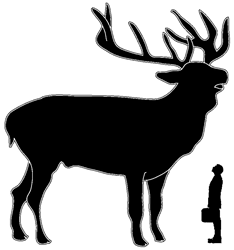 London (PRWEB UK) 18 February 2015
Giant Stag, AKA Simler - who as a session man in the noughties, controversially declined an offer to join Morrissey's LA band, says his debut album's probably the best thing he's ever created.
Salt in My Coffee is a subtle confluence of Simler's Americana, folk and rock heritage, resulting in a collection of memorable, honest and powerful songs - underpinned throughout by Simler's warm and matter-of-fact narrative.
After rebuffing Morrissey's advances, Simler went on to form Americana Folk favourites, Mad Staring Eyes, with whom he won both the coveted John Peel Best New Band Award at Glastonbury, and the Toronto Independent Music Award for best international band. Until his split from the band in 2013, Mad Staring Eyes toured extensively in the US, Canada, Russia & Germany, sharing stages with acts as diverse as Supergrass, Danii Minogue, The Magic Numbers and Pete Doherty.
On his decision not to join Morrissey, Simler is philosophical: "It could have been fun, but let's face it - Moz would probably have sacked me anyway!"
Salt in My Coffee is available on digital now