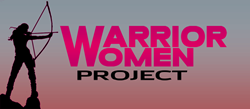 When women stop thinking they have to be like a man to succeed, they will begin to succeed.
Covington, Virginia (PRWEB) February 17, 2015
According to data compiled by the Warrior Women Project, the U.S. trails many developed countries when it comes to promoting high performance women in the workplace. Annette Comer, president of Enterprise Excellence, Inc., has set this topic as one of her primary points of focus for the inaugural Bold and Balanced event scheduled for the weekend of April 17-19 in Scottsdale, Arizona.
Ms. Comer notes that while women receive nearly 60% of all undergraduate and masters degrees, they represent only 8% of the top earners. Other salient issues Ms. Comer identifies include:

The 2014 Global Gender Gap Index issued by the World Economic Forum lists the United States in 20th position, trailing nations such as Rwanda, South Africa, Burundi, Latvia, and the Philippines.
The United States ranks 60th when it comes to women's political empowerment.
Women represent a mere 3% of creative directors in advertising yet control 80% of all consumer spending.
Representation of women on U.S. corporate boards has stagnated near the 12% range during the past decade.
Comer contends that while there has been marginal improvement, it creeps forward at a snail's pace. She adds that women have no one to blame but themselves. She is adamant that with the proper guidance, capable women no longer have to accept this fate as inevitable. She has long noted that women place many constraints upon themselves and can eliminate most of them with direction and personal adjustment.
One of Ms. Comer's proven tools that women can use to enhance their personal development is the Five Pillars of Performance. Simply, these Pillars represent the difference between high-performance individuals and average Janes. They are the weapons that "Warrior Women" use to learn how to harness and utilize the energy that is lying dormant within them. She uses herself as an example of someone who struggled for years to find ways to compete in what has always been and remains largely a man's world.
Ms. Comer is inundated with stories from women who feel they are totally exhausted attempting to balance career and family. She insists that the only things separating frustrated women from successful business women are the determination to excel combined with learning about the tools that are available to them.
While an in-depth study of the Five Pillars requires the type of commitment that those who will be attending the Bold and Balanced event display, Comer identifies them as Physiology, Perceptivity, Psychology, Purpose, and Productivity. While each pillar independently is important, the energy that women can develop can only be accomplished when all five are put to use as a cohesive unit.
Additionally, she notes that it is critical to learn about these pillars in the proper order in order to maximize their benefits. She advises that women begin with learning scientifically how their body functions and how it affects their performance. Next, realize how to react quickly and adjust by learning the arts of persuasion, optimism, and self-confidence, along with the connection between physical and perceptive awareness. The Psychology Pillar probes thought patterns and behaviors, teaching women how to improve memory and develop confidence. Purpose incorporates the spiritual aspects of performance and discloses how passion, perseverance, and commitment are intertwined. Finally, Productivity manifests itself by enabling time management, task prioritization, and managing interruptions.
About Annette Comer
Annette Comer is one of the nation's leading authorities on high performance and the bestselling author of Rescue Me! She simultaneously managed four successful companies in varied industries and still found the time to build a strong marriage, travel extensively, and teach yoga. The Warrior Women Project is headquartered at 203 Green Violet Dr. Covington, VA 24426. Contact Annette at 804.293.0336 or online at: http://www.warriorwomenproject.com/