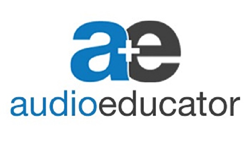 The proposed rule represents the first update to the home health agency Conditions of Participation since 1989 - CMS
Durham, NC (PRWEB) February 16, 2015
The Centers for Medicare & Medicaid Services (CMS) has issued a proposed rule* that will enhance the quality of home health care provided by 12,500 home health agencies nationwide to five million Medicare and Medicaid beneficiaries annually. The proposed rule reflects the current home health practices by putting more focus on patient care and its impact on patient outcome.
The proposed regulation focuses on protection and promotion of patients rights and enhances the process for care planning, delivery and coordination of services. The new ruling streamlines the regulatory requirements and builds a strong foundation for agency-wide quality improvement. Being the first update on home health agency CoPs since 1989, the proposed regulation forms a framework for innovation and flexibility by adding requirements that are able to be adapted to the needs of individual home health agencies over an extended period of time. It also addresses the use of current patient care and home health agency management practices, by incorporating agency-identified patient measures into both the care planning and quality processes.
2015 Payment Changes for Medicare Home Health Agencies
Along with the CoPs changes, the CMS has also proposed** changes to the Medicare home health prospective payment system (HH PPS) for calendar year (CY) 2015 to promote greater efficiency, payment accuracy, and improved quality. The rule projects that Medicare payment to home health agencies in CY 2015 will come down by 0.30 percent, or $60 million. The HH PPS final rule is one of several rules for calendar year 2015 that reflect a broader administration-wide strategy to deliver better care at lower cost by finding better ways to deliver care, and pay providers.
Homecare and hospice expert Sharon Litwin - RN, BS, MHA will be reviewing the Newly Proposed CoPs and the 2015 Final Rule for home health in a live audio session at AudioEducator. She will shed light on how to prepare and operationalize the changes. This hour and a half long session will also cover Face to Face requirements, Therapy Re-assessments, Quality Submission, and more!
Plus, she will also talk about the significance of monthly Quality Reporting and how to avoid 2% reduction in payment in 2017.
For more information, http://www.audioeducator.com/home-health/home-health-final-rule-01-29-2015.html
About AudioEducator
AudioEducator, the country's leading source of business-enhancing information, has been providing knowledge and training to healthcare professionals on trending industry topics for more than a decade. With an esteemed panel of industry experts, it helps professionals get information directly from the veterans and get their queries answered directly. AudioEducator specializes in audio conferences, training webinars, transcripts, DVDs on a wide array of healthcare topics like medical coding, billing, HIPAA compliance, food safety, rehab, pharma & biotech, and more.
For more information, check http://www.audioeducator.com/
We have enabled a special discount of 10%. Use coupon code SAVE10 to get your discount, Applicable on all purchases. For further query you can call our customer support as mention below.
Resource:
*http://www.cms.gov/Newsroom/MediaReleaseDatabase/Fact-sheets/2014-Fact-sheets-items/2014-10-06-2.html
**http://www.cms.gov/Newsroom/MediaReleaseDatabase/Fact-sheets/2014-Fact-sheets-items/2014-10-30.html