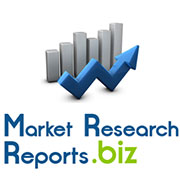 Albany, NY (PRWEB) February 16, 2015
This report includes a valuable statistical profile of the construction market in Saudi Arabia. These key insights help businesses gauge the declining market scenario and understand the feasibility of new projects.
Most Prominent Market Trends in the Saudi Arabia Construction Market
Saudi Arabia Construction Industry to Demonstrate 5.54% CAGR during 2012-2017
View Full Report at http://www.marketresearchreports.biz/analysis/188520
The Saudi Arabia construction industry demonstrated a 6.94% CAGR during 2008-2012. During this period, the expansion of the construction industry in Saudi Arabia was supported by government initiatives to transform the nation from an oil-based economy to a nation more reliant on services and manufacturing. This led to significant investments in infrastructure, which positively affected other markets in the industry. In addition, population expansion and rise in disposable incomes led to increased demand for housing in the past. However, Saudi Arabia will show a slower CAGR of 5.54% from 2012 to 2017.
Download the detailed report with complete TOC at http://www.marketresearchreports.biz/sample/sample/188520
However, this growth was significantly low compared to the last five-year growth during the period from 2008 to 2012. This growth was at an average rate of 3.2% , due to a decline in birth rate from 23.6 in 2007 to 21.8 in the year 2012. The gender distribution of the population still remains unbalanced, with males accounting for 55% of the population and females accounting for the other 45%. Declining population is one of the primary reasons behind the slump in the Saudi Arabia construction industry.
Explore All Our Reports at http://www.marketresearchreports.biz/publisher/61
Railway Network Project Worth US $15.5 Billion to Connect Six GCC States
The GCC is undertaking a new railway network project which will connect many GCC states by 2018. Saudi Arabia, being an important part of the project, will be involved in the construction of a rail line totaling 2,177 km. This railway construction line will cover the Gulf coast and extend from Oman to Kuwait, passing through the U.A.E, Bahrain, Qatar, and Saudi Arabia.
Middle- and Low-Income Households Contributing to 75% of the Unmet Housing Demand
The demand for housing in the Saudi Arabia construction market has outstripped supply. This unmet demand is one of the main trends which will influence the growth of the Saudi Arabia construction market. Government policies, easy credit accessibility, low interest rates, and large housing deficit will support the growth of low-income residential property demand in Saudi Arabia.
Growing Hotel Investments in Saudi Arabia: Hilton Plans to Open 14 New Hotels
Saudi Arabia attracts a massive amount of religious tourists visiting the holy cities of Medina and Mecca. This has led to key international hotel chains focusing on Mecca. Hilton plans to construct and open 14 new hotels with a total of 7000 rooms in Saudi Arabia; out of these 14 hotels, 6 will be developed in Mecca.
The report on the Saudi Arabia construction industry, apart from analyzing the several trends, also helps assess business risk, including cost, competitive pressures, and regulatory policies in the market.
About MarketResearchReports.biz
Marketresearchreports.biz ( http://www.marketresearchreports.biz/ ) is the most comprehensive collection of market research reports, supporting clients' market intelligence needs with over 100,000 market research reports, company profiles, data books, and regional market profits in its repository. We also offer consulting support for custom market research needs.
Our document database is updated by the hour, which means that our customers always have access to fresh data spanning over 300 industries. From Fortune 500 companies to SMEs, Marketresearchreports.biz has built a veritable reputation for fulfilling the most exacting market research needs.
Contact:
State Tower
90 State Street,
Suite 700, Albany
NY 12207, United States
Toll Free: 866-997-4948
Email: sales(at)marketresearchreports(dot)biz
Browse Blog at https://businessmonitorinternational.wordpress.com/