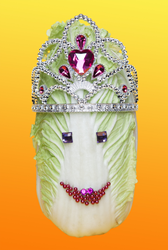 (PRWEB) February 18, 2015
Mother's Day greetings should be so much more than a quickly written note. Mango Salute helps give back some of the patience and love your Mums have shown over the years with its Fine Art Cards (http://www.mangosalute.com).
Depending on Mum's character, hobbies, and personal taste, users can choose a piece of artwork that reflects this. Mango Salute curates pieces of art from illustrators, designers, painters and photographers online in over 30 countries giving plenty of choice to find something that's just right.
Then users can personalise the card interior with a photograph – a family photo, or an image from that memorable holiday – and add their own carefully worded, meaningful message. It's a chance to write what can be hard to say; how much Mums mean to their children and what an influence they've been in life.
Card senders can also get in front of the camera and record a video clip for Mum to watch - organising a joint video with siblings, bringing grandchildren in, or giving a glimpse in to the surroundings if they live in another country.
The Mango Salute team will then create a Fine Art Card from all these elements, including adding a video code for Mum to scan on her Smartphone/computer. Fine Art Cards are printed on premium sustainable paper and sent directly to Mum via first-class post. And the result is a personal keepsake with an emotional connection between the sender and Mum that's been designed especially for her.
The one irreplaceable part of our lives is time. Mango Salute helps people use that time to show Mum just how special she is.
Mango Salute Fine Art Cards are all priced £4.50/$7.50US/$8AUD/5.50EURO (including personalisation, printing and postage) with free first-class shipping in the UK and internationally.