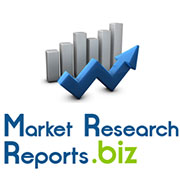 Albany, NY (PRWEB) February 17, 2015
This market research report on energy harvesting for electric vehicles provides a comprehensive overview of the significance and application scope of energy harvesting/regeneration.
The introductory part of the report includes a detailed description of energy harvesting/regeneration, the choices of harvesting, and the opportunities for energy harvesting in cars. The report discusses and analyzes the market for electric vehicles (EV) energy harvesting, and covers aspects like regenerative braking, and the latest trend that pertains to energy harvesting in the case of racing cars. The research study also includes the various UK government grants that have been sanctioned for KERS harvesting.
View Full Report at http://www.marketresearchreports.biz/analysis/235017
The market research study throws light on the importance of energy harvesting and electric vehicles, the range and cost, the differences between hybrid and pure electric vehicles, biomimetics, ETH, military land vehicles, planetary exploration vehicles, QinetiQ solar planes, and Amerigon thermo electrics for cars. The study discusses multi mode harvesting and micro hybrids. Multi mode harvesting is further categorized into alongside and smart skin. Other points included within the multi mode harvesting segment include energy harvesting in tire pressure monitoring, problems pertaining to TPMSs using batteries, and energy harvesters for TPMS.
Download Detail Report With Complete TOC at http://www.marketresearchreports.biz/sample/sample/235017
This market research report on energy harvesting/regeneration provides a detailed analysis of the ongoing technological trends prevailing in the market. Some of the popular technologies of energy regeneration included in the report are photovoltaic, DSSC, CIGS, nanosilicon ink, vibration harvesting, movement harvesting, nantenna-diode photovoltaics, thermo electrics, flywheels, and electromagnetic field harvesting. The photovoltaic technology in the report has been analyzed and evaluated with regard to aspects like the technological options, the principles of operation, and options for flexible photovoltaics. The sub-segments of nantenna-diode photovoltaics include nanowire solar cells, UV, visible, and IR. Some of the movement harvesting options are magnetostrictive, electrostatic, and energy-harvesting electronics. The report analyzes the thermoelectrics segments from aspects like thermoelectric construction, advantages of thermoelectrics, heat pumps, and thermoelectric energy harvesting in Japan.
This research study includes crucial graphical and tabular representation of the vital information with regard to energy harvesting/regeneration, which provides a strong foundation for comparative analysis. The market research study offers useful insights into the positive as well as negative aspects of the various energy harvesting technologies, and also throws light on the anticipated future trends that the energy harvesting/regeneration technology is likely to witness. The report assesses the large number of suppliers and adopters of energy harvesting/regeneration.
Explore All Published Reports by same publisher at http://www.marketresearchreports.biz/publisher/58
A few of the electric vehicle charging stations with energy harvesting/regeneration are Alpha Energy USA, E-Move Denmark, SunPods USA, Toyota Japan, Beautiful Earth USA, EVFuture India, Sanyo Japan, Solar Bullet train, and Innowattech Israel.
About MarketResearchReports.biz
Marketresearchreports.biz ( http://www.marketresearchreports.biz ) is the most comprehensive collection of market research reports, supporting clients' market intelligence needs with over 100,000 market research reports, company profiles, data books, and regional market profits in its repository. We also offer consulting support for custom market research needs.
Our document database is updated by the hour, which means that our customers always have access to fresh data spanning over 300 industries. From Fortune 500 companies to SMEs, Marketresearchreports.biz has built a veritable reputation for fulfilling the most exacting market research needs.
Contact:
State Tower
90 State Street,
Suite 700, Albany
NY 12207, United States
Toll Free: 866-997-4948
Email: sales(at)marketresearchreports(dot)biz
Browse Blog at https://businessmonitorinternational.wordpress.com/