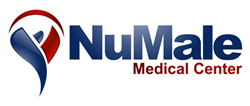 I am eager to begin providing the men of Tampa with the type of safe, effective and compassionate care they need to restore their health, boost their confidence and improve their relationships."
Tampa, FL (PRWEB) February 16, 2015
NuMale Medical Center, a leading national provider of safe, innovative and effective medical care for men suffering from sexual dysfunction and aging-related conditions announced today its newest location in Tampa, FL is now open. The clinic is NuMale's eleventh nationwide, and the first in the state of Florida.
The opening marks the first time NuMale's individualized approach is available to men in the area. Using the latest FDA-approved treatments and techniques, NuMale helps men suffering from erectile dysfunction (ED), low testosterone (low-T), premature ejaculation (PE), weight gain, hair loss and more. NuMale is also a national leader in platelet-rich plasma (PRP) therapy for men, having successfully performed the Priapus procedure over 3,000 times.
Unlike other men's health clinics, NuMale puts medicine first. Their well-respected medical staff make identifying and treating the underlying causes of sexual dysfunction and aging related conditions its top priority. Each patient receives a comprehensive, confidential medical exam. Upon consulting with each patient, NuMale's medical experts to customize the exact right treatment for each individual patient.
"Our unique approach to men's health has been a key driver of NuMale's success," said Dr. Christopher Asandra. "We have helped tens of thousands of men throughout the country who suffer from medical conditions that truly affect the quality of their lives. I am eager to begin providing the men of Tampa with the type of safe, effective and compassionate care they need to restore their health, boost their confidence and improve their relationships."
For a limited time only, NuMale will offer a special $99 consultation for new patients seeking treatment for ED. The consultation includes a comprehensive evaluation, lab work, and much more. NuMale offers a money-back guarantee on this custom-tailored treatment.
The new office is located at 500 N Westshore Blvd, Suite 635, Tampa, FL 33609. Convenient from I-275 and across from the Cotton On Mall, the office will provide convenient medical care for men from Tampa, Clearwater, Lakeland, Palm Harbor, Plant City, Saint Petersburg, Wesley Chapel and the entire region.
About NuMale Medical Center
NuMale Medical Center is a leading national provider of customized, comprehensive treatment for male sexual dysfunction and enhancement. NuMale helps men suffering from erectile dysfunction (ED), low testosterone (Low-T), premature ejaculation and low sex drive, utilizing a wide range of the most highly respected, FDA-approved treatments. NuMale's innovative services include bio-identical hormone replacement, medical weight loss, NeoGraft hair restoration and the Priapus procedure. Founded and led by accomplished physician Dr. Christopher Asandra, NuMale Medical Center has expanded rapidly since its founding in 2013, with eleven facilities nationwide and many more to come. Learn more at http://www.numale.com and follow the company on Facebook, Twitter and LinkedIn.